Aspiring medical school students aim to enroll in the best schools, and Harvard University is one of those places. You might feel nervous and wonder, what's it like at Harvard Medical School? This article will give you in-depth information about student life at this University and what you need to get in.
What's It Like At Harvard Medical School?
We understand the idea of enrolling in Harvard is exciting and intimidating. You want to aim for the best school, but you also know this University's standards and study loads.
Don't worry, the Harvard community aims to promote a welcoming and balanced student life on campus. You can expect productive education years when you enroll in this University.
[Free Download] Want to have everything you need to be a top student on your medical journey? Get FREE access to our Med School Success Handbook to get 60+ tips including the best study, time management, mindset tips you need to be a top student. Download it here.
Harvard Medical School's Mission And Community Values
The medical school advocates the development of excellent diverse leadership skills through education, clinical care, and research. The University upholds its standards by following values unique to the medical campus, and these commitment values develop the greatness that comes with graduating from Harvard Medical School.
Diversity and Respect
Harvard University focuses on developing a safe space for its students. The community respects everyone's unique experiences and perspectives to create innovative medical techniques.
The medical school staff promotes inclusion and respect for different cultures while promoting equality with their students, regardless of race, religion, or gender.
Collaboration and Service
A good medical school must aim to produce excellent graduates who can adequately do their job and treat others with respect. The Harvard Medical School collaborates with national and global communities to produce well-rounded medical staff who serve their patients with care.
Wellness and Balance
Medical school requires students to study several complicated subjects and terminologies. We know the work can become overwhelming over time, that's why our medical community promotes healthy lifestyles with productive study-life balance.
Every team member must be physically and mentally sound to work in the medical field.
Integrity and Accountability
Aspiring medical workers must be honest and act ethically even in stressful situations, that's why the medical school staff upholds these ideals during their training years. We are responsible for the content our students learn and share constructive feedback when they need improvement.
We encourage our students and staff to advocate these values inside and outside the campus.
Lifelong Learning
The Harvard Medical School community knows medical strategies constantly change and innovate. We encourage using creative methods to solve medical problems and promote learning discovery on campus.
Tips For Getting Into Harvard Medical School
This University is one of the top 20 most difficult medical schools in the United States. Students here have an average 3.9 GPA so high-achieving, academically inclined students have the most luck getting into this University. Statistics show that out of 8,002 applicants, only 164 received an admission meaning the medical school has a 2.8% admission rate.
Expected Enrollment Requirements
Harvard Medical School is one of the most prestigious universities to study medicine. So, potential students can expect strict requirements to enroll in their chosen courses.
You should prepare some documents and certifications to ensure a slot at Harvard Medical School.
Prerequisites
Students must achieve these prerequisite requirements before they submit their enrollment application:
Behavioral Sciences:

Prospective students must complete coursework in sociology and psychology to handle their future patients.
Biology:

Medical students must have one year of cellular and molecular biology lab experience. You will need upper-level biology for this course.
Chemistry / Biochemistry:

You should have two years of chemistry courses including organic, inorganic, and biochemistry.
Physics:

Medical students must complete a one-year physics course with lab experience.
Mathematics:

You need one year of math, and the University encourages experience with analytic and computational skills.
Writing:

Potential medical students need writing experience, especially in social sciences or humanities.
MCAT Scores
We know the MCAT is one of the most important exams for medical students. A strong MCAT score will help increase your admission chances with the average reported score at 519.4.
Recommendation Letters
Potential medical students can submit up to six recommendation letters, but they must come from credible third parties. This recommendation is a crucial requirement for your admission, and you must remember these details:
You must have two letters from science professors

One letter must come from a non-science professor

MD and MD-PhD applicants exceed the six-letter limit and receive recommendation letters from all their research supervisors.

You can use a pre-health committee letter as a recommendation letter

Students who've previously left school must get a letter from their previous employer
The School Interview
School interviews are essential for medical students as their communication skills are crucial for care delivery. The University may conduct most interviews virtually, so remember to show your honesty and confidence.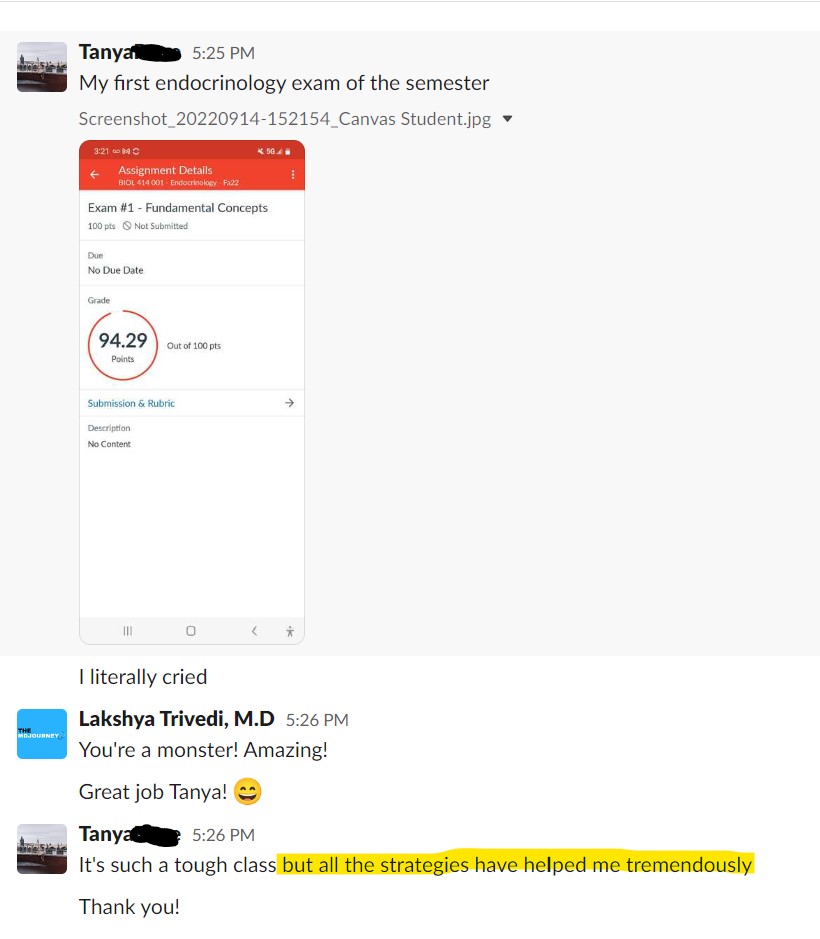 Download The Free Med School Success Handbook For The Best Step-By-Step Tips For Your Medical Journey!
Extracurriculars That Get You Into Harvard Medical School
Extracurricular activities related to research, healthcare, and community service can give you a significant edge when enrolling in Harvard Medical School. Here are some useful activities you can volunteer for:
Research
The campus advocates for innovation, so choose research projects you are passionate about and try to continue them while you're in school.
Patient Exposure
Medical students must know how to connect with their patients and provide comfort and sympathy. Hands-on shadowing or volunteering experience can help increase your admission chances into Harvard Medical School.
Leadership
Harvard has a popular reputation in the medical field, so graduates will probably hold leadership positions in their work fields. The following leadership experience can help with your school admission and future work experience:
A student government position

Starting an organization or club

Organizing a charity event or community service project

Leading a research project
A Day In The Life Of A Student At Harvard Medical School
Harvard Medical School is an esteemed University, and students there dedicate much time to studying. However, the campus advocates for a healthy lifestyle and school-life balance, giving students chances to relax and enjoy their time at the school.
Harvard previously dedicated two years to classroom learning and two to hospital practice. But now, the school gives students exposure to the hospital setting earlier, which allows better practice for the actual situation.
Campus Life
Campus life at Harvard University is similar to other colleges. Students find restaurants, coffee shops, shopping plazas, and parks spread about the campus.
Several buildings are within walking distance of each other, so you can enjoy a peaceful stroll on your way to class. You can ride the shuttle or public transportation in the area to reach buildings further away.
Medical students develop their small friendly community where they eat, relax, and have fun together to create precious college memories.
The University had an old concept called "Harvard Time" where classes started seven minutes after their scheduled time. However, professors and students advocate eradicating this practice as it wastes class time. Medical students usually attend 75-minute classes with 15-minute breaks between them to reach other buildings.
Medical students can join "Societies" or groups including students from any class year, senior faculty members, and program coordinators. These Societies allow students to enjoy small-group learning and develop team-focused investigative work to improve the school's medical practice.
Coursework, Clinicals, and Exams
The medical campus is Harvard University's biggest pride, so they maintain a standard with their education. It has challenging coursework with continuous studying, and the exams are some of the most difficult in the country.
Older medical students will start experiencing clinical practices, and this will add to their already busy schedules.
Studying medicine at Harvard can be severely stressful, and some students develop an unstable sleep and leisure schedule. However, these challenging times are temporary, and you will feel pride when you graduate from one of the most prestigious medical universities in the country.
[Free Download] Want to have everything you need to be a top student on your medical journey? Get FREE access to our Med School Success Handbook to get 60+ tips including the best study, time management, mindset tips you need to be a top student. Download it here.
Student Social Life
The Harvard community understands the stress involved with medical school; that's why the campus offers several social activities, and clubs students can join for their leisure and development. You can enjoy your hobbies through art or sports clubs and join communities that will increase your likelihood to succeed in the future.
The Student Affairs Committee will help promote your professional and individual growth, making you a well-rounded medical professional. The medical school has several campus-wide events students can enjoy to complement their medical school experience.
These are some of the most popular campus events:
Daniel D. Federman Teaching Awards Celebration:

This annual event commemorates outstanding teachers who influenced their students' lives even after graduation.
Soma Weiss Student Research Day:

Medical and Dental students present their scholarly investigative work and learn from their companions. This event includes poster sessions and oral presentations to interact with staff and faculty from the greater Harvard community.
White Coat Day:

Students receive their white coats at the beginning of August, which symbolizes the beginning of their medical school experience.
Fabric:

This is an annual event the first-year medical students prepare for Preview Day. It started as an event to recognize the experiences of black students in the University, but it evolved into an event where students can share their diversity and individuality.
Students Preview Days:

This annual event allows newly admitted students to learn more about the medical campus and familiarize themselves with the University.
Match Day:

Medical students learn about the residency program they will attend through this event coordinated by the National Resident

Matching Program

.
Thinking about life at Harvard Medical School can be intimidating, but things are better than you expect. The campus gives its students time for leisure between all the stressful exams, and they provide communities to help further their development as a person and medical workers. Studying at Harvard University is one of the best choices for medical students.
What's It Like At Harvard Medical School As An International Student?
Harvard University is a globally-recognized medical school, so people from different countries will want to enroll on this campus. There are several candidates, and the school has a strict selection process, so it's difficult to secure a spot at the University.
International students may feel nervous in a foreign country and need to adjust to a new culture. Fortunately, Harvard Medical School fosters diversity and welcomes students worldwide to share their knowledge and skills.
Harvard Medical School Selection Requirements
International students have identical requirements to American students for the enrollment process. The Admissions Committee is extremely selective and chooses candidates with maturity, integrity, and concern for others. Your family background or nationality doesn't matter when you're enrolling at Harvard, just submit these requirements:
Bachelor's Degree (Three years of college work and baccalaureate degree)
MCAT score

Application essays

Evaluation letters

Extracurricular activities record

Summer occupation

experience
Have at least one-year full-time academic work at an accredited institution in the USA or Canada

English fluency (no TOEFL required)
Life experiences

Health, research, or community service work
The admissions committee will evaluate your documents through their strict selective process, and if you're lucky you will land a slot in Harvard Medical School. Some international students may apply for need-based financial aid through scholarships and loans. You can check the external funding resources guide to learn more information about these loans.
Harvard University And Diversity
Harvard University celebrates the various aspects that make their students diverse like ethnicity, race, national origin, gender identity, sexual orientation, socioeconomic status, religion, age, immigration status, or physical and mental disability.
The school aims to develop a welcoming community where students worldwide can share their knowledge and innovations. The Harvard Medical School advocates excellence through medical research, education, service, and clinical care.
The campus provides a safe community where students can question, exchange dialogue, and learn new medical techniques. The curriculum emphasizes the importance of respecting other cultures and life experiences and understanding how these factors can impact decision-making in the medical field.
[Free Download] Want to have everything you need to be a top student on your medical journey? Get FREE access to our Med School Success Handbook to get 60+ tips including the best study, time management, mindset tips you need to be a top student. Download it here.
Harvard University is one of the most prestigious medical schools and has an international reputation for being extremely selective with its students. Enrollees need several requirements to ensure their slot in the University, and these requirements make the application process extremely nerve-wracking.
However, once students receive their admission status they can enjoy a unique academic experience at Harvard University. Students will receive the best quality medical education while interacting with people from different cultures and backgrounds.
Studying at Harvard provides students with an immersive experience in their future medical careers. Enrollees will experience top-tier education inside and outside the classroom while developing themselves through practical social activities.
Harvard Medical School is difficult to get into, but once you secure a spot, you're ensured of some of the best-quality medical education a university can offer.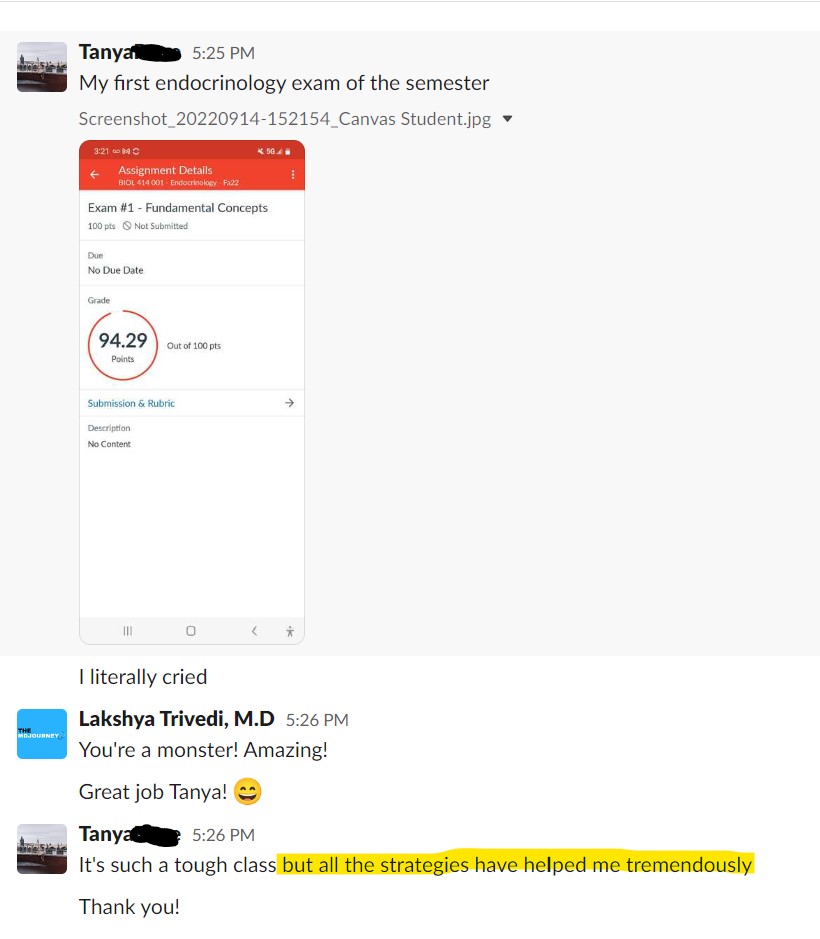 Download The Free Med School Success Handbook For The Best Step-By-Step Tips For Your Medical Journey!
We hope you got some helpful information about Harvard Medical School through this article. If you enjoyed reading this, you may check our other medical school life-related content:
We compile helpful information for a fulfilling and productive campus life in the hopes of helping you in your own medical journey.
Until the next one my friend…