In the journey of becoming a doctor, students face a huge amount of information. This information comes from various sources and can quickly become overwhelming. But don't worry! The resource we are going to discuss today might just be the thing you need. Read on to learn how to use Step-Up to Medicine.
Step-Up To Medicine is a well-known medical review book that provides important and useful information for medical students. Even with the rise of online learning platforms, this book continues to be valuable. It is regularly updated with new editions, making it a convenient choice for those studying medicine.
Husband-and-wife Dr. Steven and Dr. Elizabeth Agabegi are the two co-authors of the book series. Their books are highly beneficial for medical students, especially those in their third year who want to excel in internal medicine.
Prices pulled from the Amazon Product Advertising API on:
Product prices and availability are accurate as of the date/time indicated and are subject to change. Any price and availability information displayed on [relevant Amazon Site(s), as applicable] at the time of purchase will apply to the purchase of this product.
What Makes It Helpful To Medical Students?
Practicality makes this book relevant in the medical field. Whether you are preparing for shelf exams, clerkships in your locale, or even the United States Medical Licensing Examination (USMLE), Step 2 CK — the book is convenient in many ways!
The book already has six editions, with updated content that learners can use as a supplemental clerkship resource.
Features On The Get Go
With newer editions being released, the books come packed with relevant features:
Additional online review questions

Newly-added 50 NBME-style review questions

Visually appealing tables and figures

Vibrant images and illustrations in detail
[Free Download] Want to have everything you need to be a top student on your medical journey? Get FREE access to our Med School Success Handbook to get 60+ tips including the best study, time management, mindset tips you need to be a top student. Download it here.
Clinical Pearls And Quick Hits
Much to my surprise, the book prepares these unique features to make sure students stay on track with the content materials in the book. Aside from the revised figures, enhanced images, and full-color illustrations, it also comes with concise information snippets.
The Quick Hits section saves medical students their time and is a bang for their buck — focusing on the core contents they can retain and apply. As you read through the material, the quick hits are there to remind you of the important takeaways.
Rather than covering a wide range of topics in a general manner, this book focuses on specific medical areas that other review books may not cover. It hones in on effective clinical reasoning, helping students develop their skills in this aspect.
Additionally, the book includes Clinical Pearls, which are real-life case examples that provide practical insights. It also offers useful appendices with information about physical examinations, ward management, and operational standards.
Suiting The Book For Your Needs
While the book is renowned for its direct and factual approach, it may come off as "dense" for some students, especially those who are initially exposed to the material.
To ensure you don't go off tangent, consider your learning style first and incorporate Step Up to Medicine's approach into your dedicated study time. Use the book to work on your weak areas and reinforce your learning with interactive student question banks.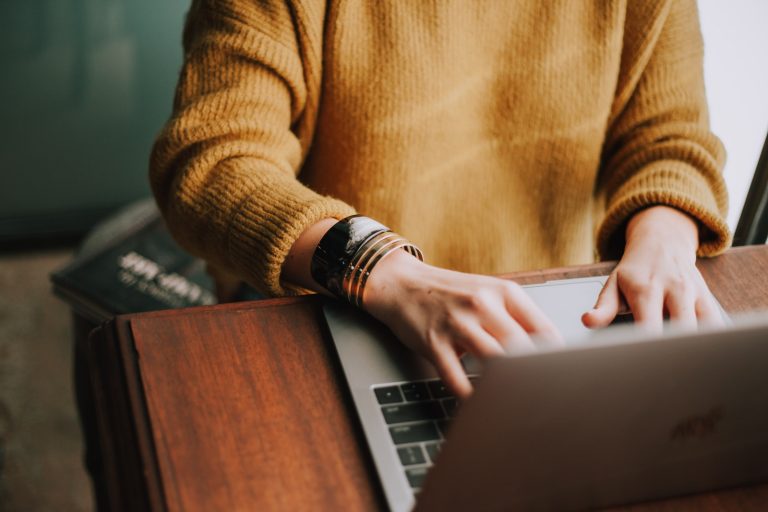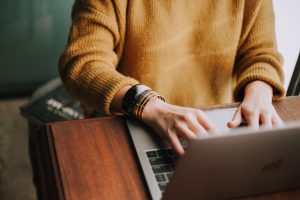 How To Use Step-Up To Medicine
Now that we have finally gone through its features, it's time to discuss how to use it! Fortunately, medical students and professionals who have used the Step Up To Medicine series recommend several ways how.
Use Figures, Flowcharts, And Illustrations
Dr. Agabeni's Step-Up to Medicine series not only comes with concise medical information and treatment — it also runs down procedures effectively with its flow chart presentations. Check out this YouTube video: Reviewing Step-Up to Medicine
The video's book review shows the usage of flowcharts to distinguish Monoarticular from Polyarticular arthritis. The use of visual aids and lines establishes the differences between the two inflammatory diseases while including the specific treatments for each type of ailment.
This enhances the learning process and lets medical students bookmark this illustration page for a quick review on an upcoming shelf or board exam!
Figures, visual illustrations, charts, tables, graphs, and mnemonics are included in the book to help students achieve high-yield learning from reading it. This helps with retention, summarization, and mental association while having clinical significance.
Tables and mnemonics can also help students understand the comprehensive overviews of the different rotations this book offers. Whenever you are catching up on a specific topic or learning a new one, you can refer to these visual aids for clear comprehension.
Chapters And Subspecialties
The book essentially hones in on internal medicine, making it significantly valuable for students in their third year preparing for the United States Medical Licensure Exam (USMLE) Step 2!
It is an excellent addition to your study resources as it provides factually relevant overviews of primary internal medicine topics:
Diseases of the Cardiovascular System

Diseases of the Pulmonary System

Diseases of the Gastrointestinal System

Endocrine and Metabolic Diseases

Conditions of the Central and Peripheral Nervous Systems

Connective Tissue and Joint Diseases

Renal and Genitourinary System Diseases

Fluids, Electrolytes, and Acid-Base Disorders

Hematologic Diseases and Neoplasms

Infectious Diseases

Skin Diseases and Hypersensitivity Disorders

Ambulatory Medicine
This coverage extends to other miscellaneous topics and clinical scenarios as well. It covers similar complaints in an organized format.
If you're lacking in any of these areas, you can take the time to read or skim through a chapter. They provide excellent coverage on the specific diseases of organs that you can use in tandem with interactive question banks!
Overall, the clinical reasoning and pearls in the book guide students in creating effective medical decisions for patients needing treatment and care.
[Free Download] Want to have everything you need to be a top student on your medical journey? Get FREE access to our Med School Success Handbook to get 60+ tips including the best study, time management, mindset tips you need to be a top student. Download it here.
Combine The Book With Other Resources
Step-Up To Medicine is not sufficient as a unique resource. You have to rely on other resources and modes of learning as well!
While the book covers Internal Medicine, it does not contain psychiatry, pediatrics, obstetrics/ gynecology, or other rotations included in USMLE Step 2. There is no need to fret over it, though — there are other practical books that cover those rotations as well.
Psychiatry – First Aid

Obstetrics and Gynecology – Case Files

Pediatrics – Board Review Series, PreTest

Family – Case Files, AAFP Question Bank, USPSTF Guidelines

Surgery – Pestana, Devirgilio, Pre-test
Active recalling plays a significant part in a student's medical journey, and there are plenty of resources on the internet that can provide this:
You can achieve high-yield learning by combining Step-Up To Medicine and these resources into your dedicated study time — optimize your resources to your preferred learning style.
You can read before practicing with your selected question banks or answer the questions first to identify areas of weakness you can deal with through reading! However you prefer, Step-Up To Medicine can be helpful.
Making Use Of Space — Writing Annotations
The Step-Up To Medicine book pages come with colored sections beside the content material. This perky feature can be dedicated to annotations, which is handy for those who love to skim and jot down notes.
Be careful with the mistake of writing too much, though! You can dedicate the time to reading extra chapters and practicing questions.
There are ways you can write notes effectively like this one.
Ebooks / Kindle
Fortunately, Step-Up To Medicine also comes with a Kindle version. They can read the review book at their convenience!
While many people seem to express dissatisfaction with the book's "denseness," many positive online and community reviews recommend how it can be used.
[Free Download] Want to have everything you need to be a top student on your medical journey? Get FREE access to our Med School Success Handbook to get 60+ tips including the best study, time management, mindset tips you need to be a top student. Download it here.
Your medical journey can be improved with Step-Up To Medicine. The book contains concise, straight-to-the-point medical aspects of internal medicine and presents scenarios with proper approaches!

By approaching internal medicine with various resources such as Step-Up To Medicine, you can achieve that competitive score on your shelf, board exams, or USMLE — whatever it may be.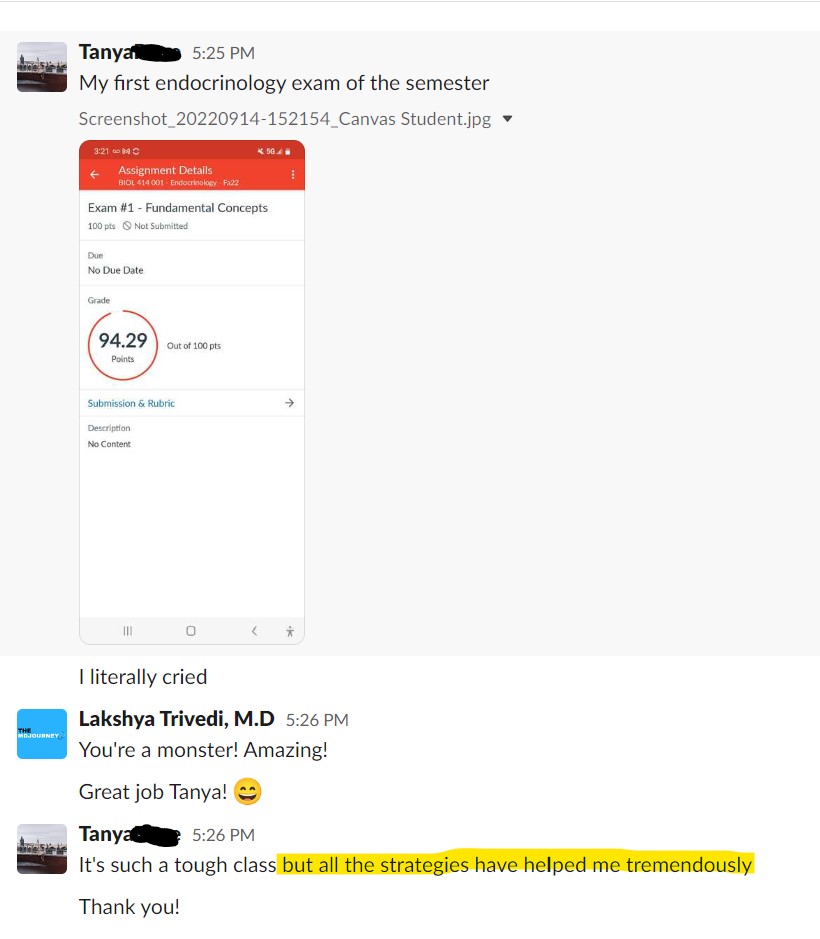 Download The Free Med School Success Handbook For The Best Step-By-Step Tips For Your Medical Journey!
If this blog tutorial on using Step-Up To Medicine has helped you, consider seeking out other relevant tips and resources from TheMDJourney's list of medical blogs below:
Until the next one, my friend…