Of all the medical schools, you would occasionally hear about Yale School of Medicine and wonder what it's like at Yale Medical School. This school has a remarkable feature that makes students interested in studying there.
Most often, medical schools are known to be insanely difficult, competitive, and taxing on other aspects of an individual's life. There are also general misconceptions that push potential medical students away as well.
However, that's different from the case at Yale School of Medicine — students have a much richer, more flexible, and amiable learning experience here.
What makes it so distinctly remarkable from other medical schools? It's the school's one-of-a-kind educational system that they call the "Yale System."
This particular learning system trumps most other medical universities' educational curricula. Yale School of Medicine students have many roles and priorities — they can handle those despite attending medical school.
Is Yale A Good Medical School?
Yale Medical School is widely known for its nurturing academic environment — the students are encouraged to pursue learning through collaboration. The school is also known for several medical contributions to history.
Its unique educational curriculum allows students to be entirely responsible for their medical journey. They have the option to attend preclinical classes, or they can have their learning experience on their own.
Resources are plenty and rich at Yale School of Medicine, and they have access to their personal librarian. This essential aspect lets them navigate medical knowledge and procedures throughout the duration of their education.
They can also enroll for an additional fifth year (without incurring tuition fees) if they plan on conducting further research or developing the competencies required to study abroad.
To gain insight into what it's like at Yale School of Medicine, the students can also gather experience through the Haven Free Clinic, which they run by themselves. Yale New Haven Hospital is a teaching hospital that runs a general medical and surgical facility — this is affiliated with the prestigious Yale School of Medicine.
[Free Download] Want to have everything you need to be a top student on your medical journey? Get FREE access to our Med School Success Handbook to get 60+ tips including the best study, time management, mindset tips you need to be a top student. Download it here.
What's It Like At Yale Medical School?
Instead of competing with their peers, students find meaningful development through collaboration and support. The university's learning environment provides students with avenues of development toward becoming effective in medicine.
Although most medical schools are often associated with being strict and complex, Yale School of Medicine rewards its students' personal and academic growth. As students in the Yale System, educational freedom and relationships are extensively cultivated to foster development.
To officially graduate, they must complete a thesis from their original research after two years of self-directed learning.
What Is Special About Yale Medical School?
Yale medical students are ultimately responsible for their learning during their first two years. They are given access to a vast amount of resources and experiences — from libraries to student-run hospitals and other affiliated institutions where they can develop their medical expertise.
The "Yale System", which is often regarded with prominence for its unrestrictive education, does not let its first- and second-year students receive rankings or grades. In addition to this, examinations and clinical classes can be optional for the students — this can help them evaluate themselves.
The student's performance evaluation only relies on qualifying examinations, clerkship evaluations, and the United States Medical Licensing Examination (USMLE).
Research And Facilities
The quality of research at the medical school cumulates the combined efforts of scientists across the medical campus — the spectrum of fundamental studies it can cover ranges from life sciences (e.g., cell biology, biophysics, biochemistry, immunobiology, genetics, neuroscience) to even translational and clinical studies.
Utilizing the institution's funding, the school has extensively developed its research capacities using the following resources:
Tools

– The latest state-of-the-art technology built includes genome sequencing and spectrometry for genomics and proteomics
Imaging

– Multi-scale image analysis utilizing cryo-electron microscopy and tomography, as well as the ion beam-scanning electron microscope
RNAi

– High-throughput screening, including chemical screens
Disease

– Construction and analysis of animal models
[Free Download] Want to have everything you need to be a top student on your medical journey? Get FREE access to our Med School Success Handbook to get 60+ tips including the best study, time management, mindset tips you need to be a top student. Download it here.
Awards And Funding
The Center for Biomedical Data Science from Yale School of Medicine estimates that the school's funding has increased from $539.6 million in 2012 to $808.5 million in 2021.
Dozens of memberships and awards have been given to the institution over the years:
Association of American Physicians – 38

National Academy of Engineering – 7

National Academy of Medicine – 55

National Academy of Sciences – 66

Nobel Prize – 4

Research Activity Awards – 2,885

Many other awards
Medical Contributions In History
Behind the prestige of Yale School of Medicine are the significant marks it has made in history. The school, being established in 1810, was chartered by the Connecticut General Assembly to be known as the Medical Institution of Yale College.
Since its initial location on Grove Street and 150 York Street, it has occupied Sterling Hall of Medicine at 333 Cedar Street. The current name, Yale School of Medicine, was adopted in 1918 and adopted the widely known educational system it has today.
Fostering students in a non-competitive and nongraded environment was an idea pioneered by Dean Milton C. Winternitz (1920 – 1935). The idea was to provide an institution that facilitated collaborative and inquisitive learning.
This would eventually spur students' recognition and attention for the school across the country and the world. It has since then hallmarked history's pages by contributing significant medical breakthroughs and discoveries that support the medical technologies we have at present.
These remarkable discoveries appear in history as follows:
The first X-Ray performed in the United States

The first successful application of penicillin

The first utilization of cancer chemotherapy
When it comes to infant care, the Yale School of Medicine's doctors introduced fetal heart monitoring, natural childbirth, and newborn rooming-in. The development of the Salk vaccine was also made possible through the school's discovery of the Poliovirus' transmission.
In recent times, the school has also reached achieved breakthroughs that can provide the understanding and relevant implications of diseases:
Protein folding

– The discovery contributes to the analysis of neurodegenerative diseases (e.g., Parkinson's disease, Alzheimer's disease, Amyotrophic lateral sclerosis).

The mechanism behind innate immunity

– The implications of the discovery help understand infectious diseases and cancer extensively.
The school furthers research on identifying genes linked to Tourette's syndrome, Dyslexia, and Hypertension as well. Aside from its widely-renowned educational system, it also prides itself on its multiple contributions.
A Day In The Life Of A Student At Yale Medical School
The Yale System remains the hallmark of the school's educational philosophy. It encompasses the fundamental essence of the system — to nurture the medical students to be highly responsible and stimulated with their learning.
The individuals are considered adults in graduate school and are granted a significant amount of educational freedom. They must uphold their academic requirements for their degree of Doctor of Medicine — all while being well-versed in the fundamental principles of investigation and scientific processes.
Years One And Two
Student initiative and curricular flexibility are the most significant parts of the Year One and Two curriculum. The curriculum encompasses specific goals that revolve around the Nine Competencies and Five Guiding Principles.
Year One, which includes Integrated Course Curriculum (ICE), Clinical Skills, Interprofessional Longitudinal Clinical Experience (ILCE), and Medical Coaching Experience (MCE), takes up the whole school year (from August to June the following year).
Year Two is a two-period development that includes Research Electives Vacation, ICE, MCE, and Clinical Skills as part of the pre-clerkship period. Afterward, this would be followed by Clinical Clerkships and evaluation assessments through close conjunctions with faculty.
Direct questioning and formative feedback are expected to be present in small-group discussions to help in the evaluation process. This also serves as the mode of teaching while students are engaged in workshops and labs.
Although there are no initial ranking and grading systems in the learning curriculum, there will be an assessment by the end of the pre-clerkship period. Medical students at Yale School of Medicine are tasked to perform a complete history and physical examination of standardized Patients in an Observed Structured Clinical Examination (POSC-E).
A flexible period and engaging cooperation in clinical reasoning and discoveries help enable students to undertake their medical journey in a different manner.
All of these course curricula prepare the foundational competencies and guidelines expressed in the outline. Generally, these are inclined with the educational values and vision of the Yale School of Medicine:
Integration

– Professional ethics, early clinical experiences, and basic sciences are integrated at the learning curriculum's start and end.

Learning Environment

– Flexible learning curriculum, feedback, assessment methods, and faculty commitment are reinforced to ensure the application of knowledge rather than reciting information.

Scholarship and Creative Thinking

– Opportunities for scholarship and research mentorship enable students to be contributors to the different fields of medicine.

Assessment and Reflection

– Proficiency in medical competencies and curriculum feedback is developed through faculty-student exchanges.

Educator Development

– Formal training of faculty and other educators convene learning objectives, teaching, and assessment methods.
Years Three And Four
Year Three and Four progress towards Clinical Clerkships, Subinternships, Electives, and Research throughout. The Advanced Training Period starts when they start their electives, research, and internships.
Yale School of Medicine students are exempt from summative examinations to ensure they learn for their future. With a collaborative environment, class and learning morale are always at an all-time high — they can use their time to further their academic interests, as long as it's within the framework of the educational philosophy.
Then, they are encouraged to submit a complete thesis based on original research so they can graduate and pursue their choices. Optionally, they can make arrangements for an additional tuition-free year to spend on research at Yale or some other institution.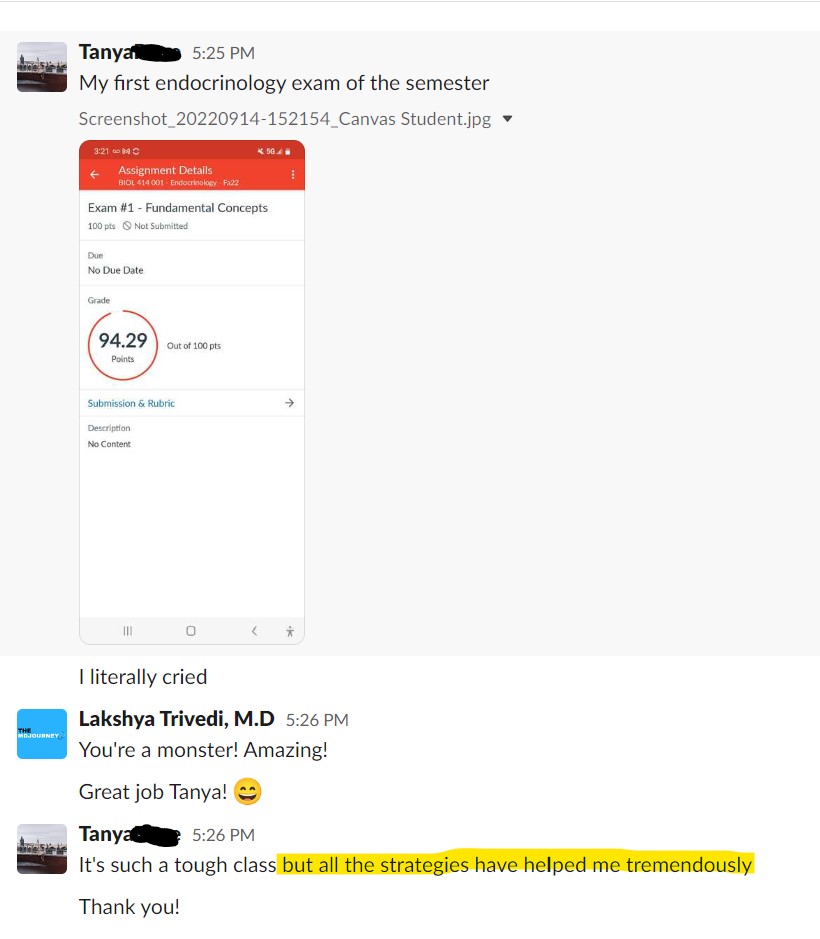 Download The Free Med School Success Handbook For The Best Step-By-Step Tips For Your Medical Journey!
What's It Like At Yale Medical School As An International Student?
Yale School of Medicine is one of the top medical schools in the world, attracting students from around the world. You can expect a unique academic program and a diverse community of students, faculty, and educators as an international student.
One of the first things you can notice at Yale School of Medicine is the cultural diversity on campus. You have the opportunity to meet and learn from students from all over the world, which can broaden your perspectives and deepen your understanding of different cultures and healthcare systems.
The school also offers various support services and resources to help international students integrate into the Yale community. International students who might be interested in financial aid and grants can access this link.
Students pursuing their respective medical fields at Yale are able to manage their studies without sacrificing other aspects of their personal lives. At the heart of the system is the unique curriculum that lets students' initiative and curiosity take place.
As engaging as it can be, curiosity and collaboration are given emphasis. Different competencies and professional values are developed at the prestigious school — backed by years and a history of medical technology advancements.
The school is also open to international students and has resources to help everyone acclimate to the learning environment that Yale School of Medicine is known for.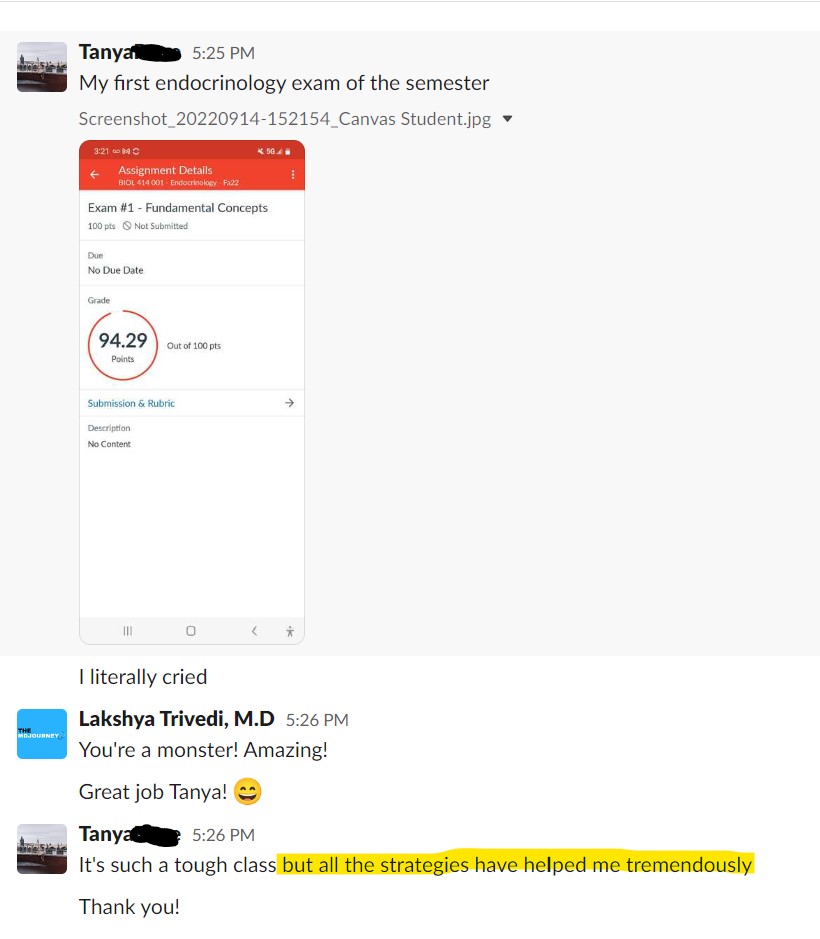 Download The Free Med School Success Handbook For The Best Step-By-Step Tips For Your Medical Journey!
If this blog has got your interest in applying for Yale School of Medicine and you're seeking beneficial study tips and resources, you can check out the list of other helpful blog content below:
Until the next one, my friend…