Choosing an excellent medical school can influence your school life. You want to know what it's like at Johns Hopkins medical school, and this article will cover your burning academic questions.
This medical school is one of the best performing in the country, so you'll make a good choice if you decide to enroll here.
Is Johns Hopkins School Of Medicine A Good School?
This medical school is a top-performing institution in the country. They're in the top 3 for the Best Medical Schools (Research) and 52nd in the Best Medical Schools (Primary Care).
Johns Hopkins tops the charts with several medical school specializations like internal medicine, anesthesiology, pediatrics, and psychiatry. This campus has good facilities and a healthy learning environment for potential medical students.
Medical School Aims
This university aims to develop compassionate and trustworthy physicians who consistently perform to the best of their ability. The school promotes patient-centered medical care and instills best practices with their students and faculty:
Proper Medicine Practice
Students should apply scientific principles with a multidisciplinary body practice. They will also learn how to understand various ways to express their health through extensive biomedical research.
Competence
Students in this university must develop efficient data-gathering and organization skills to help them with clinical decision-making.
Medicine In The Social Context
Medical students learn how social, economic, behavioral, and structural factors influence health care and disease.
Medical communication
Future physicians must develop organized interpersonal communication skills to care for patients and their families adequately.
Professionalism
Johns Hopkins medical students follow the highest ethical standards when they perform their duties. These values help future physicians to develop integrity in their work.
Constant Learning
Our medical students understand that learning continues after they graduate. All the new knowledge and skills they develop during their medical practice will improve their craft.
[Free Download] Want to have everything you need to be a top student on your medical journey? Get FREE access to our Med School Success Handbook to get 60+ tips including the best study, time management, mindset tips you need to be a top student. Download it here.
School Curriculum
This university developed a "Genes to Society" curriculum on genetic topics like genotype variability and environmental adaptation. This view helps create a dynamic learning environment where students pair their academic work with clinical experience.
Medical students have week-long inter-sessions every few months between classes; these special courses teach the students advanced skills and practical knowledge of clinical work.
What's It Like At Johns Hopkins Medical School?
This university aims to develop a community where students value diversity and compassion. The Johns Hopkins medical school has four major colleges:
Nathans

Sabin

Taussig

Thomas
The university divides the medical students into these four colleges, and they help students value their community during their four-year college course. The group advisers guide the students through their medical training and career selection.
How To Enroll In The School
Johns Hopkins is a top medical school in Baltimore, so they have specific requirements for their students. These are some documents and skills you will need for admission:
MCAT Test Results
You must take the MCAT (Medical College Admissions Test) before you enroll in the university, and it should be from September of the application year.
Prerequisite Courses From Accredited Institutions
Potential enrollees must have these completed prerequisite courses:
Chemistry

Biology

Mathematics

Humanities, Social, and Behavioral Sciences

Physics

Biology
You can complete these courses at a community college level, and advanced courses of related classes can benefit you during the application process.
A Bachelor's Degree
Enrollees need a completed Bachelor of Arts (BA) or Bachelor of Science (BS) degree from an accredited school.
Recommendation Letters
Potential medical students need some letters to help secure a spot in the university:
Committee letter by a pre-health advisor or a letter packet by your previous institution

Two letters from faculty members in a science department

One letter from a faculty member in a non-science department
Communication Skills
Students must complete two intensive-writing courses related to humanities or social science. The enrollee should express fluent written and spoken English to have an edge during admissions.
Teamwork
Medical students should know how to do collaborative work, and any documented experience during previous schooling can help with the enrollment application process.
Student Financial Aids
The Johns Hopkins medical school has competitive tuition rates compared to other universities. The tuition costs $58,000 annually, with $6,293 in additional fees. The university aims to assist its students with these costs by offering over 150 individual scholarship programs and loan accounts.
The school can provide financial aid for over 85% of the student body, and for a private university, it has one of the lowest medical school debt loads. This university has two aims for its financial aid:
To keep a uniform borrowing level among students

To ensure scholarships go to students who need them most
These aims ensure this university provides an accessible education to all students, despite their economic backgrounds. If you want a scholarship award, you must supply these documents:
Completed CSS or FAFSA profile application

Parental federal tax returns and W2 forms from the previous year (submit these through IDOC)

Parental non-tax filing form, if needed

Sibling or Spouse enrollment verification, if needed
Students will receive a COA (Cost of Attendance) budget depending on the possible family contribution. You must maintain a specific grade when you receive an award package to keep the scholarship going.
[Free Download] Want to have everything you need to be a top student on your medical journey? Get FREE access to our Med School Success Handbook to get 60+ tips including the best study, time management, mindset tips you need to be a top student. Download it here.
Student Resources
The Johns Hopkins medical school aims to provide its students with a holistic learning experience where they can study and enjoy their free time. The university has several facilities and leisure centers to ensure students live a balanced life there.
Libraries
Medical school students can use several libraries to get all the resources they need for their learning experience. The Welch Medical Library has resources for the medical school faculty, staff, and students, while the Sheridan Libraries around the campus have books and electronic resources about other academic subjects.
Eating Places
The university believes in offering its students healthy and delicious meals to fuel their studies. You can find several eating places in these areas around the campus:
Charlotte R. Bloomberg Children's Center

Outpatient Center

Monument Street Corridor

Zayed Tower Arcade
You can use a Dome Pass meal card to simplify paying for meals.
Services
You can find several amenities like a concierge, lost and found, postal service, and gift shops. The university also offers chaplaincy services from a spiritual care team that includes a Catholic priest, Buddhist priest, Jewish rabbi, Hindu Pandit, and a Muslim imam.
You will feel secure knowing you have a well-rounded community on campus where you can enjoy a comfortable student life.
Health Resources
The medical campus believes their future physicians must be healthy to provide their students with the best medical care. The campus offers students and faculty several wellness services for physical and mental health.
Disability Services
The Johns Hopkins medical school promotes accessible education for everyone. That's why the campus has the Office of Institutional Equity (OIE), which helps students and faculty receive accommodations for physical, mental, and learning disabilities.
The Johns Hopkins medical school is an inclusive university where students can receive a good education regardless of their physical, mental, or economic situation. Students here will have a pleasant medical school experience.
A Day In The Life Of A Student At Johns Hopkins Medical School
The Johns Hopkins medical school is a popular choice with enrollees because of its high-quality facilities and affordable tuition fees. You can find the campus in Baltimore, Maryland, so this urban location allows students to encounter patient diversity.
Medical students can expect a fulfilling time at the university. They will hone their skills while enjoying the resources on campus.
The Application Process
You must undergo some interviews when you apply to medical school. The university conducts Multiple Mini Interviews (MMI) to help the admissions officers know you on a personal level.
The interviews are generally calm, and the admissions officers are welcoming. You can stay calm and be yourself during this process.
The Curriculum
Johns Hopkins medical school developed the "Genes to Society" curriculum, where students learn practical medical skills and textbook theories. You will learn clinical skills during the first school week and advanced work like completing a physical exam during the first semester.
Students experience working in a clinic during the second semester of their first year with hands-on experience in caring for a patient. The course has one summer where you must complete a medicine-related project.
School Amenities
The medical school buildings are open, airy, and modern. The university placed the labs on higher floors where they can receive natural light, and you won't feel too trapped.
You can use high-tech online learning resources from the laboratories and the libraries to comfortably learn innovative skills while staying in your room or study hall.
[Free Download] Want to have everything you need to be a top student on your medical journey? Get FREE access to our Med School Success Handbook to get 60+ tips including the best study, time management, mindset tips you need to be a top student. Download it here.
Support Services
This institution promotes unity among the students, faculty, and staff. Students get a peer advisor and faculty advisor they regularly meet for guidance and consultation. You can discuss anything related to academics or your social and personal life.
The school offers free counseling, support, and long-term mental health services. Students will learn how to value themselves while learning to treat patients.
School-Life Balance
The university promotes school-life balance by giving the students optional lectures, free afternoons twice a week, and social group-based leisure activities. You can improve your medical knowledge skills while enjoying simple pleasures in life.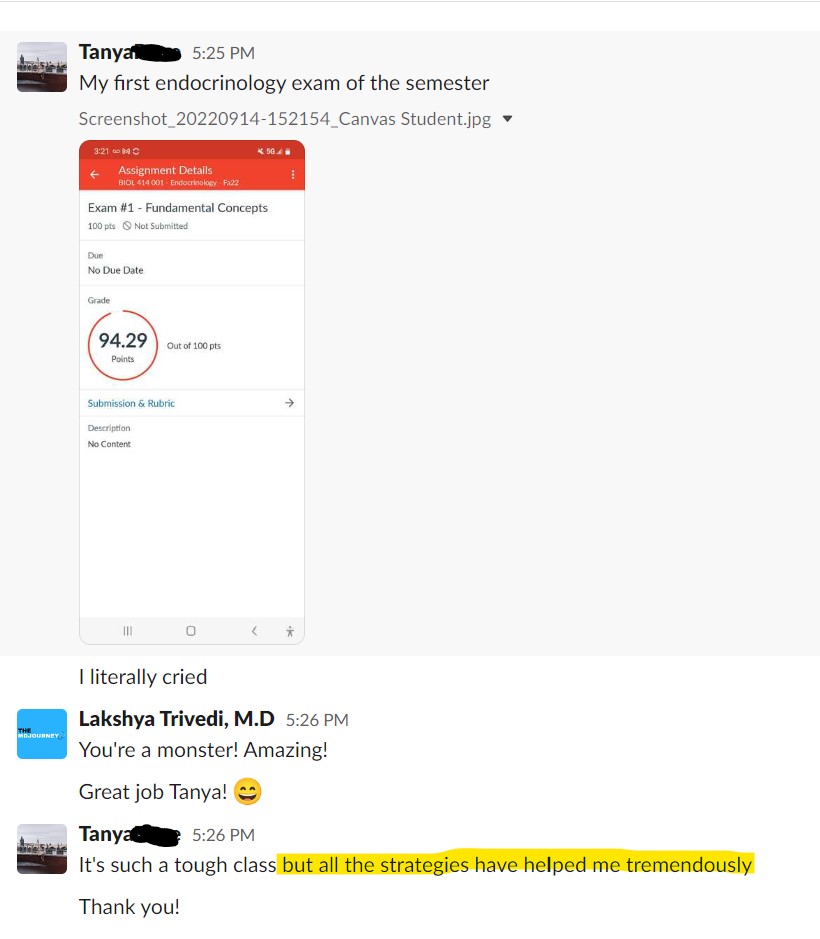 Download The Free Med School Success Handbook For The Best Step-By-Step Tips For Your Medical Journey!
What's It Like At Johns Hopkins As An International Student?
International students can enroll at Johns Hopkins medical school and enjoy the same academic experience as American students. However, you must speak fluent English or have a TOEFL learning certificate before you enroll at the campus.
Once you have all your documents set, you can enjoy a fulfilling medical school life at Johns Hopkins, where you get a high-quality education and experience life in a bustling American city. Students must also finish at least one year of accredited work at an accredited university in the United States.
Diversity At Johns Hopkins
The university values diversity on campus by providing support resources for women, minority students, people with disabilities, and LGBTQIA+ members. International students can find a community of people with different backgrounds that can help them with various patients in the future.
The university has the Office of Diversity, Inclusion, and Health Equity, where they commit to embracing, educating, and educating people from different areas and backgrounds. International students can find several support programs through this office and join regular social activities to meet new friends.
Can International Students Get Financial Aid?
International students can receive financial aid from the university. They must fulfill the international medical student financial requirement of $76,397. You can satisfy this requirement through cash, a Letter of Credit (LOC), or a Letter of Guarantee (LOG).
International students can expect a pleasant learning experience at the Johns Hopkins medical school. They can receive a quality education while expanding their knowledge of the world and different people.
Frequently Asked Questions About Johns Hopkins Med School
Here are some typical questions people have about applying to this medical school:
What Prerequisite Courses Do I Need?
Enrollees must finish some prerequisite courses from an accredited university. You need experience with these subjects:
Physics

Mathematics

Biology

Chemistry

Humanities and Behavioral Sciences
The university also accepts a three-credit biochemistry course as a prerequisite requirement.
Which MCAT Dates Will The School Accept?
You must have your MCAT results when you apply to this university. You can use your test results from within four years or later, nothing earlier.
Does The School Admit Transfer Students?
The medical school receives several applications every year, so they give priority to those who enroll before the school year begins. Johns Hopkins won't accept transfer students to avoid overcrowding.
[Free Download] Want to have everything you need to be a top student on your medical journey? Get FREE access to our Med School Success Handbook to get 60+ tips including the best study, time management, mindset tips you need to be a top student. Download it here.
Johns Hopkins is one of the top medical schools in the country where students can experience a productive medical journey. Here, the students can use high-tech resources to develop innovative ways to treat their patients and develop a trusting relationship with them.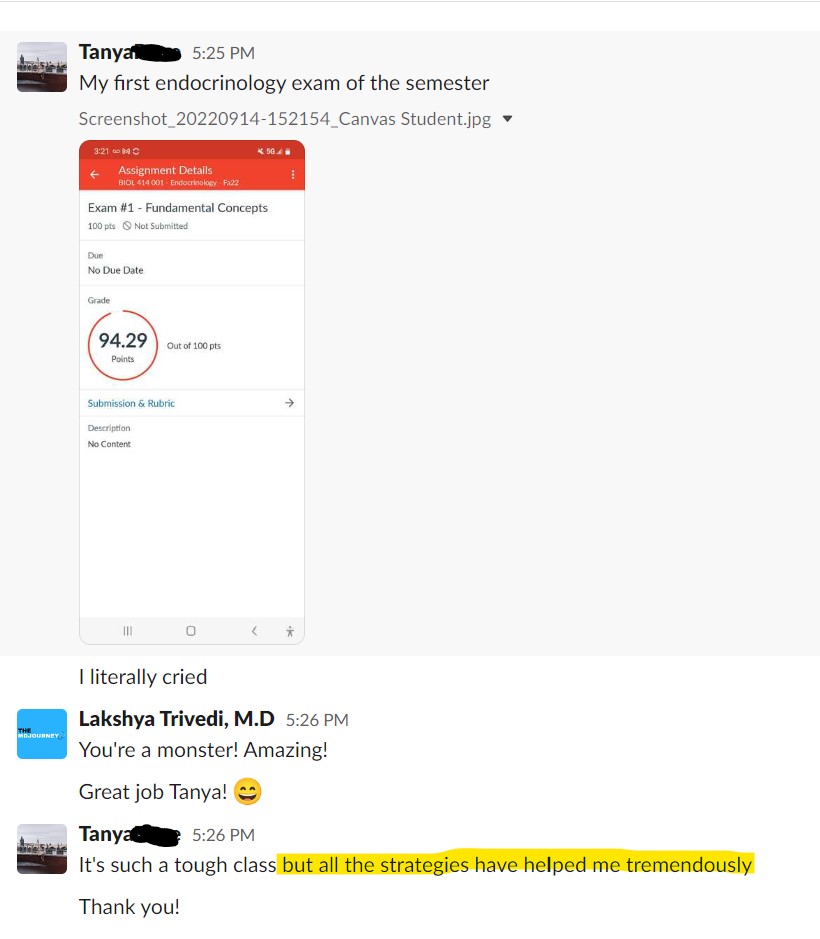 Download The Free Med School Success Handbook For The Best Step-By-Step Tips For Your Medical Journey!
We're happy to help medical students find the medical schools they want. If you enjoyed reading this article, you could read our other content to know more about life in medical school:
Until the next one my friend…