Do you wonder about OnlineMedEd vs. Amboss? These two online resources are essential tools for medical school students.
Med school students need to study various information to finish their degree; it's challenging to sequence their materials and memorize their contents for future exams.
Fortunately, several online learning resources like Amboss and OnlineMedEd offer concrete steps for students to study effectively and improve their exam grades.
This article will explain information about both learning platforms to help Med school students choose the best option.
OnlineMedEd is an online med school resource focusing on videos. Students can view the content and choose the most helpful course for their field.
This resource has a book that includes flashcards, quick tables, and a clinical whiteboard book to use with the video lectures. These aspects work together to give a well-rounded review for students.
OnlineMedEd follows a learning paradigm they compiled into the acronym PACE, where they design their whole curriculum.
Prime – The website gives written resources like

tables and diagrams

to help students memorize the information.
Acquire – OnlineMedEd offers

comprehensive video and audio content

that will help students learn efficiently.
Challenge – The website offers

board-style questions

about the topic to accompany the video lessons. These visual aids will help with students' comprehension.
Enforce – The online resource has

flashcards

to reinforce essential information to the students.
If you're interested in OnlineMedEd, use this promo code: MDJourney25 to get 25% discount! It is valid for annual memberships only (Core and PA).
OnlineMedEd Available Courses
This online learning resource offers various field specialties for Med school students. Here are the most common lesson plans by OnlineMedEd.
The Basic Sciences

– This resource offers lessons on The Cell, Biochemistry, Organ systems, Biostatistics, and Immunity.
Clinical Sciences

– Students can review particular medical practices like Cardiology, Pulmonology, and Infectious Disease. OnlineMedEd also offers resources for Neurology, Pediatrics, Psychiatry, Surgery, and Obstetrics Gynecology.
Residency Preparation

– Incoming doctors planning their

residency

can find support with OnlineMedEd; their lesson bundles include Internship primers, methods, and practice content.
Want Better Grades In just 3-Steps?
Get Access To Our Free 3-Step Study System To Get Better Grades With Less Time & Stress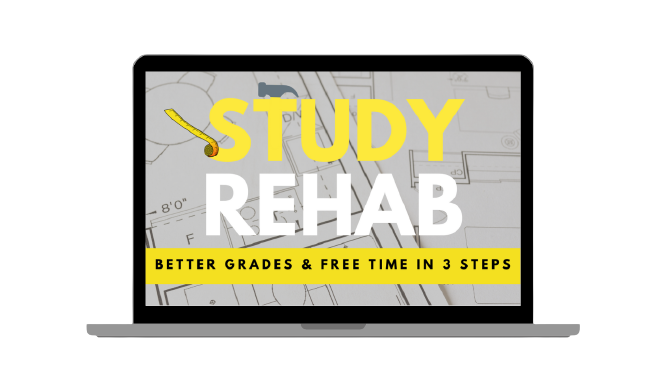 OnlineMedEd Advocacies
This online learning resource aims to improve healthcare education for new doctors to provide quality service. Here are some team commitments to teaching their students:
Eradicate Bias And Stereotypes
The OnlineMedEd team promotes inclusivity and plans to remove all stereotypical language from their curriculum.
Promote And Enable Diversity And Inclusivity
The patient examples in the learning resources come from various races, genders, backgrounds, and body types.
The internship guide for residency preparation includes situations involving racism, sexual assault, and treating nonbinary patients.
The OnlineMedEd learning platform showcases doctors from various racial backgrounds, including Black doctors.
This online resource partners with women's organizations like the American Medical Women's Association (AMWA) to raise awareness about women and child abuse.
Some lessons discuss patients with gender dysphoria for psychology and transgender health for obstetrics and gynecology.
OnlineMedEd Must Be Accessible To Everyone
Medical students from all backgrounds can quickly access these resources. The lessons also include closed captions to help hard-of-hearing students.
Bonus: Want better grades with more free time (and less stress)? Get access to our free 3-step study system here to see what other top students do that you may not be doing!
This German company is a medical learning platform for medical students to perform better in their studies. Amboss uses videos, articles, and questionnaires designed by 60 physicians worldwide to formulate the best curriculum for its students.
Several Amboss offices exist worldwide in Cologne, Berlin, New York, and Cagliari. These offices make it quicker for students to coordinate with the company.
Amboss education is designed similarly to the school curriculum. The course offers lesson content, a mini-exam, and a point-of-reference clinical reference tool for advanced students. This resource provides a certificate for students who complete the course as proof and recognition.
This online resource offers the following tools to help students with their classes:
1,000+ clinical articles

A mobile app

5000+ exam-style questions for practice

Anki add-on that automatically connects to the library

Study plans

Performance analysis to track student progress

Condensing articles to get high-yield information

Highlight mode then emphasizes essential information
Get The Exact 8-Steps I Used To Get A 3.9 GPA In Med School For Free Below!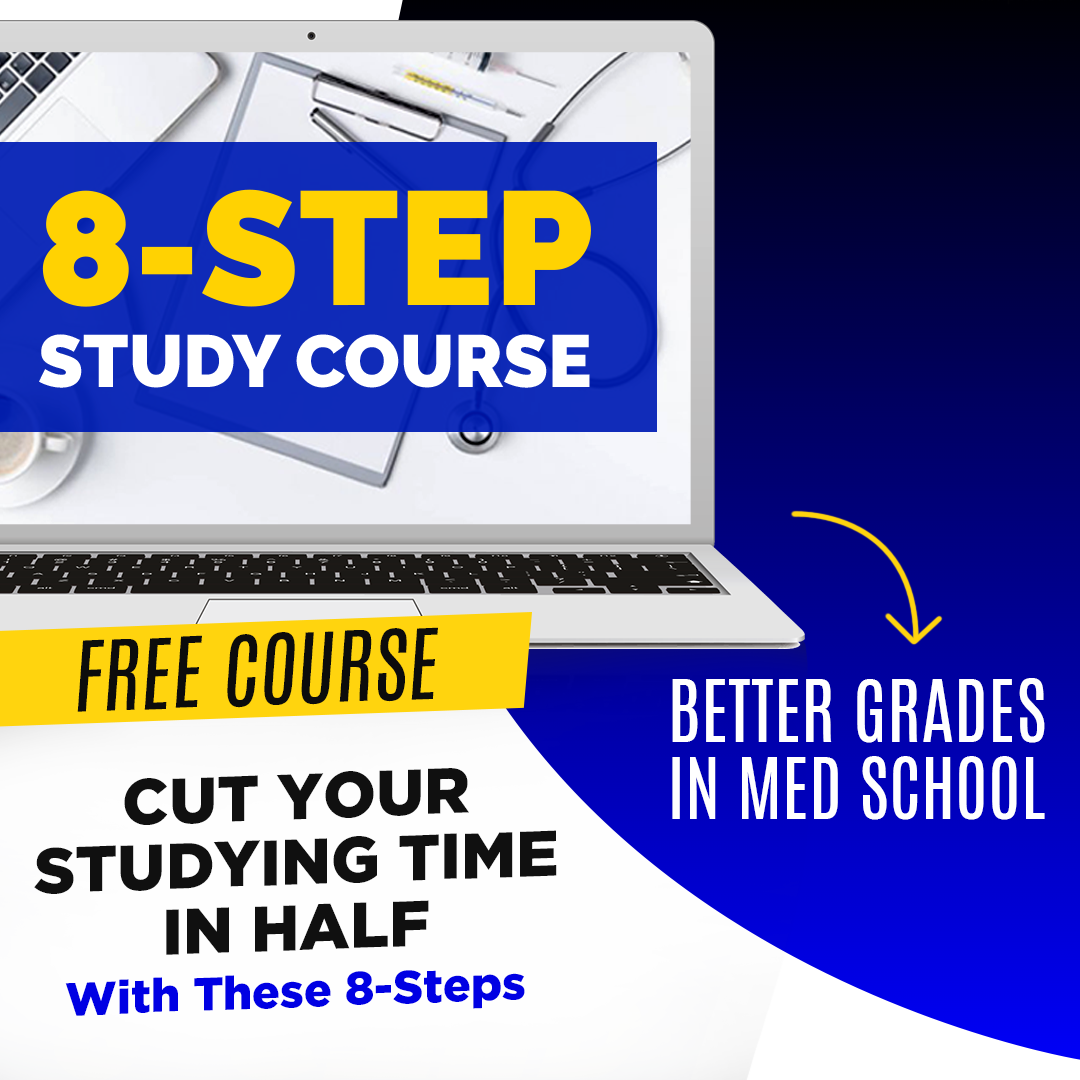 Amboss Online Courses
This online resource offers several courses related to the medical field:
Cardiology and Angiology

Dermatology

Endocrinology

ENT Service

Gastroenterology

Hematology

Infectious Diseases

Nephrology

Obstetrics and Gynecology Clerkship

Neurology

Ophthalmology

Pediatrics Clerkship

Psychiatry Clerkship

Rheumatology

Pulmonology

Urology

Surgery Clerkship
Amboss offers Engineering and product design courses that can support the medical profession through medicine and equipment. It's an online learning resource that forms well-rounded medical operations.
Benefits Of Choosing Amboss Education
Students can take online Amboss courses or attend physical classes in their offices in Germany, Italy, or the USA. This organization focuses on forming well-rounded medical professionals, providing several benefits for their students.
A gym membership

– Amboss supports regular exercise for their students.
Relocation

– The team provides support for students and staff who move to new offices.
Learning budget

– People who work for Amboss can request an individual learning budget for professional and personal development.
Transit passes

– Amboss helps with transportation by giving its students and staff transit passes or bike subscriptions.
Quality food

– Amboss offices provide food and drinks in all the offices. The Berlin office includes breakfast and lunch.
Vacation time

– This company provides enough vacation days to their students and staff; that includes 30 vacation days in Germany and 22 in the USA.
Want Better Grades In Med School In Less Time Using Just 3 Steps?

Click Below To Get FREE Access To Our Study Course To Discover The 3-Steps Hundreds Of Med Students Have Used To Increase Their Grades & Efficiency While Studying Less
OnlineMedEd vs. Amboss
These two medical school resources have excellent perks for their students; they aim to provide the best tools to form well-rounded medical professionals. Here are some aspects where the resources differ:
Learning Components And Course Platform
OnlineMedEd and Amboss provide helpful content for their student's exam preparation.
OnlineMedEd focuses on its online platform through video instruction, and they focus on teaching students ethical medical values while studying various medical fields.
Amboss uses video and article combinations, allowing students to visit their physical offices for instruction. This company prioritizes its students' welfare while developing well-rounded medical operations.
Bonus: Want better grades with more free time (and less stress)? Get access to our free 3-step study system here to see what other top students do that you may not be doing!
Pricing
Amboss costs around $14.75 per month for students. People who decide to pay yearly will spend $129.00, billed at $10.75 per month.
OnlineMedEd charges per material for your purchase, and they have books ranging from $30 to $200. However, this online resource offers free videos students can watch for essential information topics.
If you're interested in OnlineMedEd, use this promo code: MDJourney25 to get 25% discount! It is valid for annual memberships only (Core and PA).
Apps For Phones
OnlineMedEd and Amboss have apps students can get from Google Play or the Apple App Store. These apps include several course features.
The OnlineMedEd app has 70+ hours of videos, 400+ note pages, and 1,200+ vignettes to make studying easier.
The Amboss app offers all the content you can get from the course, with the added feature of studying these contents offline with no WiFi.
If you wonder about OnlineMedEd vs. Amboss and need help deciding which is the best choice, you must consider your needs for studying medicine. Both these companies offer several benefits, so your choice depends on which course you feel meets your needs.
Get The Exact 8-Steps I Used To Get A 3.9 GPA In Med School For Free Below!
Want to decrease your studying by half in just 3 weeks? Introducing Level Up Your Studying, a 3-week program to create your perfect study system and get better grades. It has 60 hours of video lessons, personalized activities, and other bonuses. Level Up Your Studying today!
If you learned helpful tips from this post, you could check out these other informational articles:
Until the next one my friend…