Finding the best resources for Step 2 CK will be handy in your medical journey. Everyone knows how stressful the preparation can get, and you would want all the help you can get to produce a good result.
To get the most out of your Clinical Knowledge, here are the resources that will be handy in your studying.
Question Banks
For most students, question banks bring so much efficiency and convenience regarding USMLE Step 2 CK preparation. You will need to memorize many medical terms while ensuring you understand each concept by heart.
Such knowledge cannot be acquired only by repetitive reading. You will need to develop systems and techniques that work for you, and using question banks can be utilized for this.
Question banks are also great for determining the areas that require improvement and give you a glimpse of what you can expect from the actual USMLE examination.
One of the many great things about question banks is that you can do them whenever and wherever. They are accessible when you are bored, on a long subway ride, or have extra time on your hands.
Here are the question banks that you can try incorporating into your system:

USMLE World, or just Uworld, is the most trusted provider of practice questions for Step 2 CK. There are many forums where you can read other medical students' testimonials on how this question bank has helped them navigate their studying.
When searching for resources, you should put this on top of your priorities. Pairing it with your review book will help you better understand the concepts and terms.
Another good thing about it is that you can take it multiple times and see the topics that need further studying.
Want Better Grades In just 3-Steps?
Get Access To Our Free 3-Step Study System To Get Better Grades With Less Time & Stress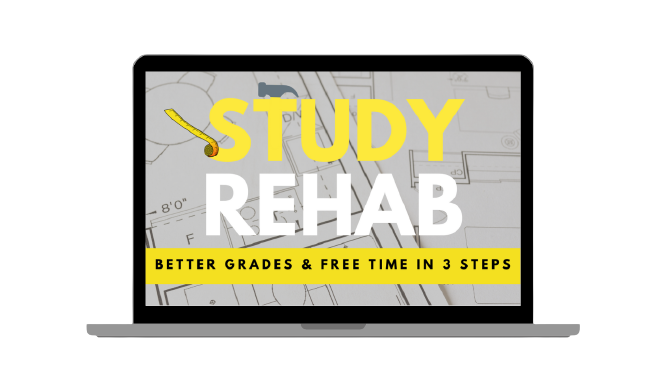 Kaplan provides one of the most valuable and effective USMLE curriculums out there. It is often recommended by other students who have taken the exams and claim how valuable the resource has been in their preparation.
Unlike Uworld, Kaplan can point out where you can find specific topics and concepts in popular review books if you want to spend more time familiarizing yourself with the subjects. They also pair great with their own Kaplan USMLE review books at an additional price.
Kaplan's Qbanks are available 24/7. You can access them on various devices like tablets, PC, laptops, phones, etc. This way, you can take them wherever you are or whenever it is convenient.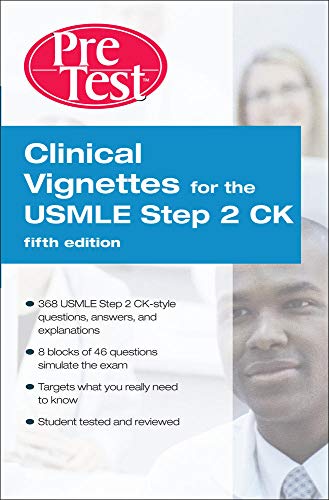 Another excellent resource for USMLE practice tests is PreTest. Unlike other question banks, a PreTest provides thousands of questions that are most likely on the examination. They cover the subjects that include as many details as you need for your Step 2 CK.
Some say they include topics more than you will need in the actual examination, but that will help you increase your expectation so you will stay calm on the USMLE exam day. If you could answer most of the pre-test questions correctly, it could indicate that you are more likely to grasp the test materials well.
Uworld and Kaplan are great resources for subjects with a smaller scope, but including PreTest in your preparation can help you improve your chances. You can take them in between lectures or after finishing question banks from other resources.
However, keep in mind that the PreTest does not come in an NBME format. When the exam day is close, it's best to shy away from them so you would understand the test format.
Bonus: Want better grades with more free time (and less stress)? Get access to our free 3-step study system here to see what other top students do that you may not be doing!
Practice Test Resources
Practice tests work great when you want to know your strongest areas and what you can do to maximize them. You can only sometimes expect yourself to be good at everything, and specific concepts may be challenging to grasp.
You can use practice tests to get familiar with the pressure you may encounter during the examination day, and almost every student uses them. It is essential to have a clear goal in mind and feel encouraged when you come up with a good result.
The good thing about practice tests is that you can always do something about your initial score.
If you have one particular subject which you find challenging, you can pay more attention to that and make sure that you can answer them correctly as much as you can before the USMLE exams. After determining your weakest areas, you can also incorporate strategies to improve your scores.
When it comes to USMLE preparation, NBME is the standard. Their self-assessments are proven helpful for Step 2 CK and will improve your knowledge.

The Uworld self-assessment tool explains each question, whether you got them right or wrong. This allows you to understand the structuring of the USMLE questions better.
They come in sets that you can take during your studying. Then, you can use the results as a reference for the areas you answered wrong and start focusing on that.

If you are looking for a resource that has many sets that you can take, you will find TrueLearn useful. They have many practice questions and custom quizzes that are in USMLE format. They even let you know your performance metrics to show you how well you will do on exam day.
TrueLearn is a good exam prep and offers a first-time pass guarantee among its users.
Get The Exact 8-Steps I Used To Get A 3.9 GPA In Med School For Free Below!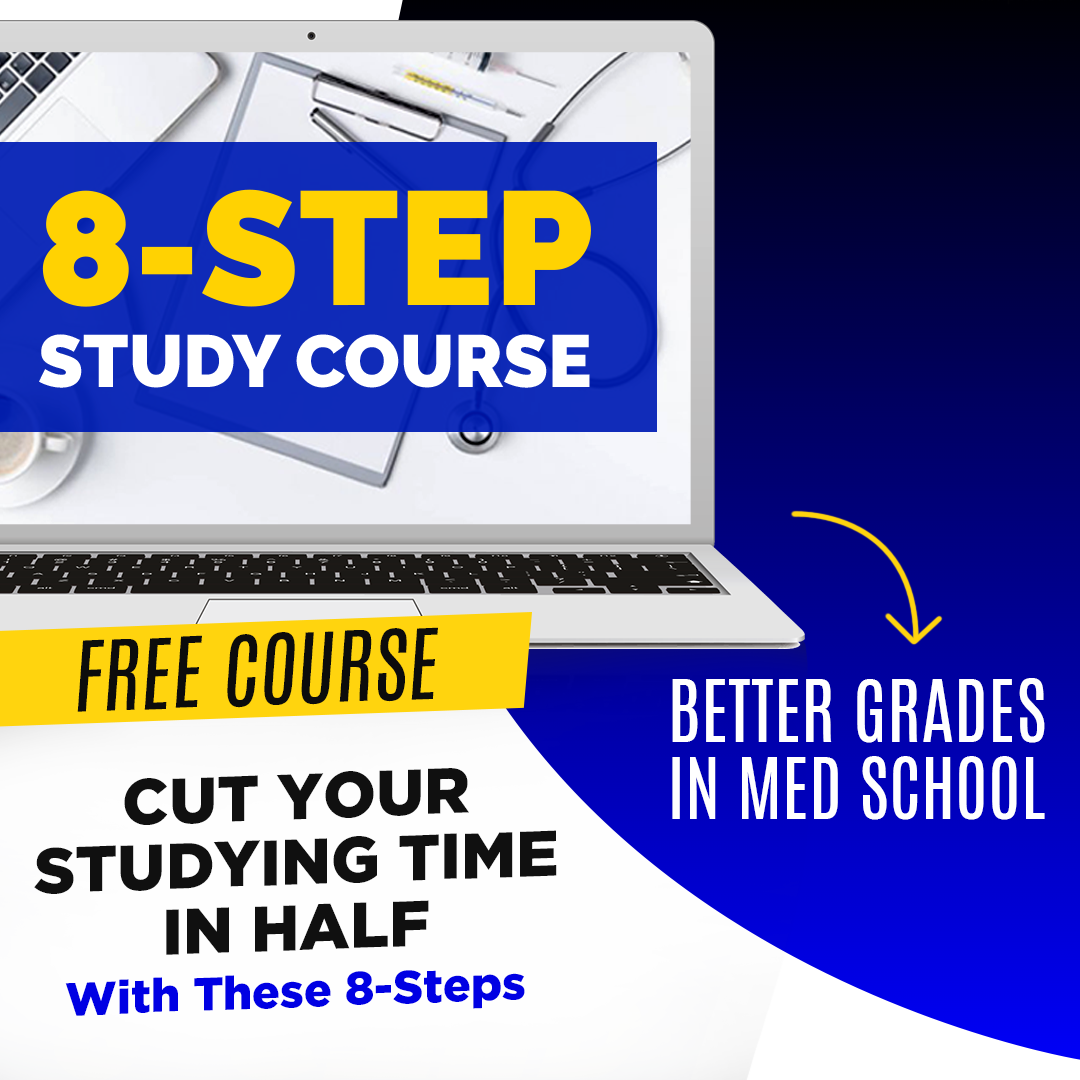 Review Books
Review books are the most important resources you can get when studying for your Step 2 CK. Even though all the topics you encounter are already in your textbooks, review books include intricate explanations to help you retain the knowledge better.
Some even come with study techniques and practice questions at the end of every lesson to test if you can understand what you've just studied.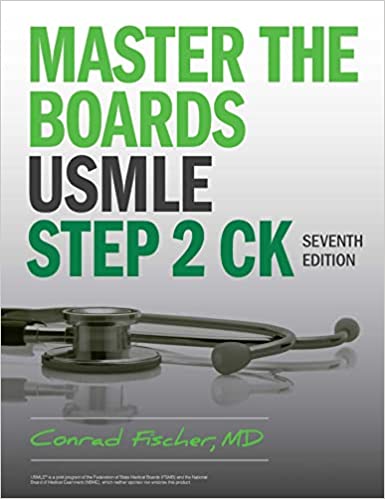 Master the Boards USMLE Step CK is one of the go-to review books for this examination. It includes only the most essential information that is most likely to appear on the test.
Aside from the explanations, it is packed with algorithms, diagnostic images, tables, and more. These can help you enhance your ability to retain all of the necessary information that you have to know.
Master the Boards also includes test-taking tips that may help you navigate the questions easily while taking the exam.
These are what you can expect included in the Master the Boards review book:
57 diagnostic images and illustrations
57 diagnostic/management algorithms and tables
Diseases presented in question format
You can pair this book with Kaplan's lecture notes on specific areas, such as Internal Medicine. It also has question banks that you can practice before the big day.
You can use this for studying as much as you need until you feel confident with your clinical knowledge.
You should know that even though it offers a comprehensive explanation and additional resources, there are some topics the book doesn't cover fully. Some of these are infectious diseases and the musculoskeletal system.
The book can also be repetitive without giving the necessary information you will need during the examination.
As much as it offers clear explanations and techniques, there is no in-depth review of the concepts you might prefer.
Prices pulled from the Amazon Product Advertising API on:
Product prices and availability are accurate as of the date/time indicated and are subject to change. Any price and availability information displayed on [relevant Amazon Site(s), as applicable] at the time of purchase will apply to the purchase of this product.
The fourth edition of this USMLE Step 2 CK review book features vibrant illustrations that show students what they have to learn. This will significantly benefit visual learners.
It is straight to the point and does not include extra materials that would not appear on the test. Instead, you can find notes and mnemonics showing the patient's proper workup when receiving treatment.
The book has 300 questions that you can take on to practice before the big day. They each come with explanations, so you learn them better as you go through them.
Additionally, the sections inside the book are color coded. This is an effective way to retain information. If you particularly enjoy illustrations, you will appreciate this book's visuals.
It covers a wide range of diseases and disorders you will find beneficial in your studying, such as Hematology, Oncology, Cardiovascular, Gastrointestinal, Pulmonary, Emergency Medicine, Musculoskeletal, Pediatrics, Genitourinary, Endocrine, Dermatology, and Psychiatric Disorders.
Some people may find this too much color in this book when highlighting important information. Also, it doesn't go deep into the details of the topics as much as you would want, especially in various treatment plans.
Prices pulled from the Amazon Product Advertising API on:
Product prices and availability are accurate as of the date/time indicated and are subject to change. Any price and availability information displayed on [relevant Amazon Site(s), as applicable] at the time of purchase will apply to the purchase of this product.
Lecture Material Resources
Lectures are another excellent resource for your preparation for Step 2 CK. Only some people prefer them because it requires sitting down for a long time while listening to someone talk. However, it can be a good source of in-depth explanations on specific challenging topics.
You don't have to watch lectures about all subjects, but just on topics that you want to get a better grasp on. You can play it in the background while you are doing something or when you are on a long ride. It is never recommended to multitask when you're studying, but it is still a good idea to play your lectures now and then, even if you are not actively studying.
These study resources for video lectures may work well for you.
Bonus: Want better grades with more free time (and less stress)? Get access to our free 3-step study system here to see what other top students do that you may not be doing!
Online MedEd is among the best lecture material for Step 2 CK. They use a reverse classroom style with whiteboard-based lessons. The videos vary in length and cover the subject matters needed in Step 2 CK.
The good thing about this is that they have in-depth explanations for each lesson. If you still need clarification about specific areas, you can always go back to its lecture and have the video help you go through it again.
If you're interested in OnlineMedEd, use this promo code: MDJourney25 to get 25% discount! It is valid for annual memberships only (Core and PA).
Kaplan also offers review lectures for Step 2 CK. If you are unsure about the resources you should get for this exam's preparation, you can never go wrong with Kaplan. Their materials have long been proven effective and valuable in medical school.
You can use the ones included in their course, but there are free videos that you can always download for additional resources.
Want Better Grades In Med School In Less Time Using Just 3 Steps?

Click Below To Get FREE Access To Our Study Course To Discover The 3-Steps Hundreds Of Med Students Have Used To Increase Their Grades & Efficiency While Studying Less
Anki
Repetition has always been an effective way to study, especially in medical school, where there are thousands of terms and concepts students need to learn in their journey. In this case, Anki will be your best tool to succeed.
Anki provides customizable flashcards that you can use in between your lessons. It is also compatible with various devices, so you can access them wherever you are.
Another good thing about Anki is that they have free versions on Web and Android devices, while you only have to pay $25 on iOS for lifetime access.
If you are into flashcards, Anki will be your best choice. It is easy to use and may even become your favorite tool while studying for your major examinations.
Tutoring Services
If you are still unsure if studying alone will be enough, you can always enroll in tutoring services. These courses have a timeline to follow, which can be helpful when you don't know where to start. Sometimes, they even have schedules of the chapters you need to finish reading for the week based on the days you are available to study.
Another good thing about tutoring services is that you have access to an expert that you can always ask if you have any questions. The explanations are not limited to what is included in the materials; you can ask your tutor to clarify things you find confusing.
Sometimes, studying alone can also be overwhelming. Instead of one-on-one sessions, you can choose to enroll in group studies so you can meet other students who are also preparing for the exam. Usually, these classes happen on the site nearest to your location, so you may even meet with your friends around where you live.
Get The Exact 8-Steps I Used To Get A 3.9 GPA In Med School For Free Below!
Miscellaneous Step 2 Study Resources
Aside from the resources listed above, here are the additional materials that might be helpful in your Step 2 CK preparation:
UpToDate is like Wikipedia for medicine and not as reliable to use as your sole reviewer, but it is still good additional material for your review.
Like Anki, Picmonic is also an excellent tool for remembering challenging terms and concepts in medical school. If you already used this to study your Step 1, it would also be helpful in your Step 2 CK.
Disorders and diseases are especially challenging to memorize with understanding. It is practical to incorporate important terms with mnemonics, so they will be much easier to remember and pop into your head when you need them. Sign up for Picmonic here to get 20% OFF.
YouTube is a diverse community, and many videos may help you study in your Step 2 CK. You can also watch videos tackling studying techniques and tips that may help your preparation.
There are also many stories from medical students regarding their journey when taking Step 2 CK. You may take inspiration from their studying system and what helped them succeed in their examination. Check out our YouTube channel: TheMDJourney
Studying for a major exam can be stressful, and these are the best resources for Step 2 CK. You would want as much help as you need, but be wise in choosing your materials because you have limited study time.
More materials do not always equate to better chances of passing, but it is never wrong to have extra help. Also, do not hesitate to ask others for help if you need to. Studying is much better when you have someone to share your hardships with.
Get The Exact 8-Steps I Used To Get A 3.9 GPA In Med School For Free Below!
Want to decrease your studying by half in just 3 weeks? Introducing Level Up Your Studying, a 3-week program to create your perfect study system and get better grades. It has 60 hours of video lessons, personalized activities, and other bonuses. Level Up Your Studying today!
That's all for this post! If you find this helpful, don't forget to check these out:
Until the next one my friend…