As an internal medicine resident, let me tell you that medical school will be the hardest years of your academic life. If you are already a graduate and planning to enter a residency program soon – you know what I'm talking about.
It can be pretty overwhelming transitioning from med school to residency. After all, you will be stepping into the actual fieldwork of practicing medicine wherein you will work with doctors and interact with patients.
You can only imagine the amount of workload you would have to eat up and the number of hours you will be spending in shifts that seem to just keep going and never end.
Residency is meant to train you to be an independent medical practitioner once you have finished training, so expect that it will be testing your knowledge, skills, abilities, and your limits.
With this in mind, you need to know how many years of your life you are willing to invest in residency while also taking into account your strengths, weaknesses, and capabilities as a medical practitioner.
Stick to the end of this post to find out more about how long is residency for each specialty.
[Free Download] Want to have everything you need to be a top student on your medical journey? Get FREE access to our Med School Success Handbook to get 60+ tips including the best study, time management, mindset tips you need to be a top student. Download it here.
Length of Residencies
The length of residency depends on the specialty you want to pursue. Let's take a look at some specialties, their focus, and residency lengths.
Rural Family Medicine
Source: University of Saskatchewan, College of Medicine
The structure of the residency programs in family medicine is also employed by Rural family medicine with the main difference being the decrease of access to advanced diagnostic technology as it focuses on rural communities.
Hence, this specialty requires residents to be extremely mindful and responsible. Rural family medicine residency programs typically last 2-3 years in the US with the first 2 years leaning more towards clinical development and the 3rd year as an option to subspecialize.
Internal Medicine
Internal medicine specialists, or more commonly called internists, treat a wide range of both acute and complex illnesses of the body's major organ systems in adolescents, adults, and the elderly.
Residents are trained in the essentials of primary care wherein they ought to have a broad understanding of wellness, disease prevention, and common problems concerning the organ systems.
Residents need to complete a 3-year program that involves a highly varied workload. They are also provided the option to extend into subspecialty work. Learn more about internal medicine here!
Medical Genetics And Genomics
Medical genetics residency programs involve the diagnosis and treatment of genetic diseases that affect the human body.
Residency for medical genetics lasts for about 3 years, though it is deemed to be a very academically challenging specialty.
Pediatrics
Pediatrics gives particular attention to treating diseases and overseeing the physical, mental, and social health, and development of infants, children, and adolescents.
U.S. residency programs in pediatrics go on for about 3 years. Check out my article on how you can become a pediatrician!
Community Medicine
Community medicine encompasses a broader range of medical contexts such as public health, preventative medicine, and occupational medicine unlike specialties inclined in surgical practice.
Those planning to enter a residency program in community medicine may consider working outside the clinical setting and may pursue a career path in the government and academic setting.
Residencies in this specialty run for an average of 2 years, although it is first preceded by a 1-year preliminary clinical block (PGY1), adding up to 3 years in total.
Physical Medicine
Physical medicine is a specialty concerning the diagnosis and treatment of neuromuscular and cardiopulmonary dysfunctions and disabilities through rehabilitation.
While it mostly concerns the physical health of patients, it also involves the need to improve and restore the patient's social and psychological health. It mainly involves the practice of rehabilitation and therapeutic exercise, and the use of orthotics, prosthetics, and the like.
How long is residency for this specialty? Physical medicine residency programs in the U.S. start with 1 year of general work and 2 years in specialty, therefore, lasting for a total of about 3 years.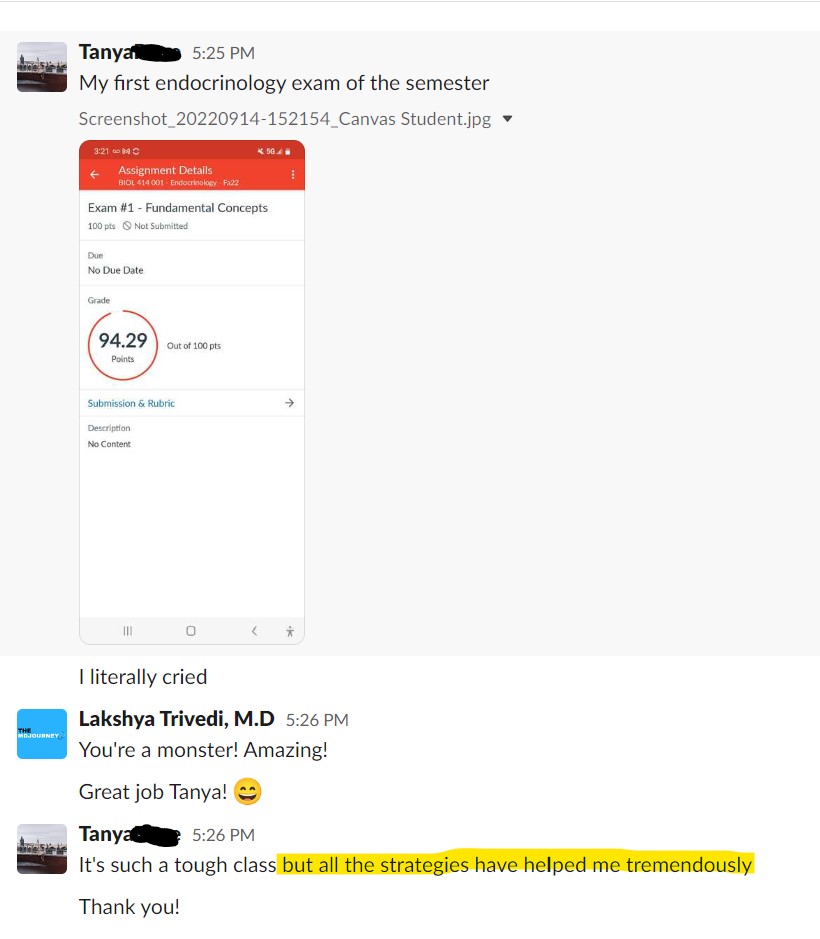 Download The Free Med School Success Handbook For The Best Step-By-Step Tips For Your Medical Journey!
Emergency Medicine
Emergency medicine residents are expected to work in a high-pressure, fast-paced, and intense environment as they normally deal with a broad range of clinical cases that need immediate treatment such as trauma, seizures, stroke, etc. Residents are trained to make quick and critical decisions and to adapt to such a demanding environment every day.
In the U.S., emergency medicine provides basic clinical training in their PGY-1 followed by residency in a number of fields including anesthesia, critical care, internal medicine, general surgery, etc. Latter years are allocated to research and elective assignments. Residencies take 3-4 years to complete.
Family Medicine
The focus of family medicine is to provide general health care to people of all ages.
Medical practitioners in this field give emphasis on building lifetime relationships and having continuous communication with their patients. As such, residents are trained in several fields including internal medicine, pediatrics, psychiatry, obstetrics and gynecology, and general surgery.
Residency programs in family medicine typically only take 3 years and possibly another year to pursue a subspecialty fellowship or certification.
Neurology
The diagnosis and treatment of diseases throughout all stages of life that involve the central nervous system (brain and spinal cord), peripheral nervous system (nerves), muscles, and blood vessels belong to neurology.
Residents are mostly going to encounter complex forms of diseases that can be chronic and painful to patients. Thus, it requires mastery and flexibility.
To answer how long is residency for neurology, the length of residency program in Neurology run for 3-4 years in the U.S.
Laboratory Medicine / Pathology
With the focus being mainly on the nature and causes of diseases, laboratory medicine or pathology is a mix of both clinical work and research.
The various subspecialties in laboratory medicine include medical biochemistry, anatomical pathology, hematological pathology, medical microbiology, neuropathology, and general pathology.
Residency length is 3 years but depending on the discretion of the resident, they can train longer for up to 4 years or more.
Anesthesiology
Anesthesiology incorporates other specialties such as emergency medicine, physiology, and pharmacology. Hence, it requires a lot of know-how and flexibility in various fields.
Due to this, anesthesiology residents can earn certifications in a wide variety of subspecialties as they desire. Residency programs in the U.S. concerning anesthesiology run for 3 years which is preceded by a 1-year preliminary clinical block (PGY1), adding up to a total of 4 years.
FYI: Check out the top 16 best online resources for anesthesiology here.
Obstetrics And Gynecology
Obstetrics provides healthcare for women during the span of their childbirth period – before, during, and after. Gynecology, on the other hand, is more inclined with the diagnosis and treatment of diseases involving the female reproductive system all throughout all phases of a female's life.
Residents are to be trained in both diagnosis and surgical work. PGY1 is structured as 6 months of general practice and 6 months of specialized practice. So, how long is residency for obstetrics and gynecology? Overall, residency programs typically last for 4 years.
Ophthalmology
Ophthalmology focuses on providing eye care and visual system management to patients through the utilization of medical, rehabilitative, and surgical methodologies.
Residents are to expect varied training as ophthalmology is an overlap of many specialties such as pathology, dermatology, neurology, etc. Opthalmology residency programs go for as long as 4 years.
Dermatology
Dermatology involves the diagnosis and treatment of disorders concerning the entire integumentary system that consists of the skin, hair, and nails.
Residents in dermatology are trained in the practice of surgical procedures such as sclerotherapy, liposuction, tissue augmentation therapies, laser surgery, excisions, hair transplants, skin grafts, etc. They are also ought to provide counseling on the prevention of skin diseases and cancers.
Dermatology residencies in the U.S. typically run for 4 years wherein the first 2 years involve basic clinical work and the last 2 years focusing more on dermatology-specific rotations. Check out my article on how you can become a dermatologist!
Psychiatry
Assessment, diagnosis, and treatments of illnesses and disorders regarding the mental and emotional health of humans in all phases of their life are commonly inclined in the specialty of psychiatry.
Psychiatry residents ought to possess great counseling skills as most of their work revolves around this kind of task. Their work not just focuses on clinical work but on research as well.
Psychiatry residencies in the U.S. usually go on for about 4 years. Check out my article on how you can become a dermatologist!
[Free Download] Want to have everything you need to be a top student on your medical journey? Get FREE access to our Med School Success Handbook to get 60+ tips including the best study, time management, mindset tips you need to be a top student. Download it here.
Diagnostic Radiology
Being a highly complex field, diagnostic radiology encompasses comprehensive knowledge on a variety of subspecialties such as mammography, medical imaging such as ultrasound, MRI, and CT imaging, neuroradiology, interventional radiology, and the like.
Residents must be able to possess a mastery of performing minimally invasive procedures such as drainage of abscesses and insertion of central lines among others, as well as outstanding interpretative skills.
To answer the question how long is residency for diagnostic radiology, residencies last for a total of 5 years wherein PGY1 is spent on a non-radiology field such as internal medicine or general surgery.
Orthopedic Surgery
With the main focus being the musculoskeletal system, orthopedic surgery aims to provide diagnose, treat, rehabilitate, and prevent diseases and injuries concerning this organ system through the use of medical, physical, and surgical procedures.
In PGY1, residents ought to take initial rotations in general surgery and internal medicine. Hence, orthopedic surgery residencies go on for a total of 5 years.
Otolaryngology
Patients of all ages experiencing diseases and lesions in the ear, nose, and throat are diagnosed and treated by otolaryngologists, also known as ENT physicians.
Otolaryngologists have the option to subspecialize in ENT surgery, dividing their time between surgical and clinical work. Residency takes 5 years to complete.
General Surgery
General surgery's main focus as a surgical specialty is colorectal, transplantation, trauma, gastrointestinal surgeries, etc. The body regions involved in general surgery are the breasts, abdomen, neck, and peripheral vasculature.
It is usually a prerequisite to more specialized surgical residencies such as cardiac, vascular, and neurological surgery. More than doing surgical procedures, general surgeons and actually surgeons in all specialties, also provide pre and post-operation care to patients.
How long is residency for general surgery? Well, general surgery residency programs in the U.S. last for 5 years.
Urology
Urologists are involved in the diagnosis and treatment of ailments and disorders pertaining to both the male and female urinary tracts, as well as the male reproductive organ.
Residents must to develop surgical skills as this specialty is heavily reliant on surgical work. Hence, residency programs last for 5 years.
Cardiac Surgery
Cardiac surgery residents are trained in cardiothoracic surgical procedures such as angioplasty, stent placement, heart valve repair or replacement, coronary artery bypass grafting, etc.
Being a very demanding and technical surgical specialty, residency takes 6 years to complete wherein they were initially required to undergo a block of general surgical training (take note that this is the case for specialized surgical residencies). Check out my article on how you can become a cardiologist!
Plastic Surgery
Some of the procedures involved in plastic surgery that residents are expected to practice are breast enhancement, rhinoplasty, eyelid lift, liposuction, and the like.
Plastic surgery residencies in the U.S. take 6 years to complete whereas independent plastic surgery programs go on for only 3 years.
Neurosurgery
Last but not least is the notoriously longest and most demanding specialty which is neurosurgery.
Neurosurgical residents are expected to develop complex surgical skills as they will be working on procedures such as craniotomy, anterior cervical discectomy, epilepsy surgery, laminectomy, etc.
With all of these in mind, neurosurgery residencies run for 6 to 7 years wherein PGY1-2 involves a general surgery block and PGY3-6 giving more emphasis on specialized rotations.
The lengths of residencies by specialty are summarized, from shortest to longest, in the table below.
Residency lengths

Residency
Program length
Rural family medicine
2-3 years
Internal medicine
3 years
Medical genetics and genomics
3 years
Pediatrics
3 years
Community medicine
3 years
Physical medicine
3 years
Emergency medicine
3-4 years
Family medicine
3-4 years
Neurology
3-4 years
Laboratory medicine / Pathology
3-4 years
Anesthesiology
4 years
Obstetrics and gynecology
4 years
Ophthalmology
4 years
Dermatology
4 years
Psychiatry
4 years
Diagnostic radiology
5 years
Orthopedic surgery
5 years
Otolaryngology
5 years
General surgery
5 years
Urology
5 years
*Vascular surgery
5 years
Cardiac surgery
6 years
Plastic surgery
6 years
*Thoracic surgery
6-7 years
Neurological surgery
6-7 years
Sources: AMA, Bemo Academic Consulting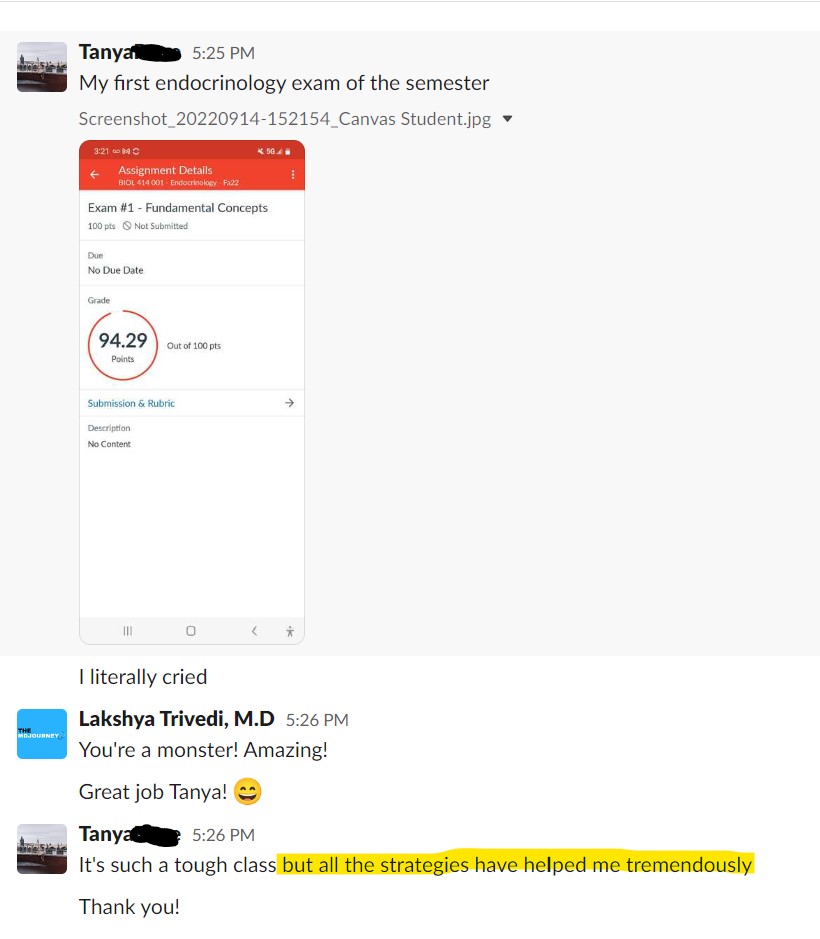 Download The Free Med School Success Handbook For The Best Step-By-Step Tips For Your Medical Journey!
FAQs About Residencies
Here are some common questions about the residencies!
What Is The Shortest Residency?
Family medicine is the specialty that provides the shortest residency program in the U.S. as it only takes 3 years and possibly another year more if the resident opts to continue with the subspecialty fellowship.
Also, another candidate for the shortest residency is inclined with family medicine, as well, which is rural family medicine that runs for only 2 years and a possible 3rd year to subspecialize.
What Is The Most Competitive Residency?
Based on the fill-rate of the most recent Match, the most competitive residency is orthopedic surgery with a fill-rate of 80.8% by MD students and 13.2% by DO students, amounting to a total of 94% fill-rate.
For reference, the number of total applicants was 1,192, and the positions offered in orthopedic surgery are 849.Take note that this answer is provided to you, not on the basis of how hard the specialty is, but rather, it is based on statistics alone.
You may want to check out my article on the 10 most competitive residencies for more information!
What Comes After Residency?
After residency, you need to take the medical board exam particular to your field for you to be a fully licensed physician.
If given the chance, you may pursue fellowship training wherein you will further train in a subspecialty of your choice to be a specialist physician. During fellowship training, a physician works and trains alongside and closely following a specialist.
Fellowship training lasts for 2-3 years, which allows fellows to become experts in their particular field.
Take note that not every resident has the opportunity to pursue fellowship training. Only a few candidates are selected to participate in fellowship training, so consider it as a once-in-a-lifetime opportunity if you become a candidate after your residency in the future.
Not sure about the difference between an intern, resident, and fellow? Read my article here.
Check out my video on how you can get into a good residency using powerful strategies! If you have found the video below insightful, you can keep up with similar content by hitting the subscribe button on our Youtube channel!
I hope that this blog post has provided you with significant insights on how long residency is for each specialty.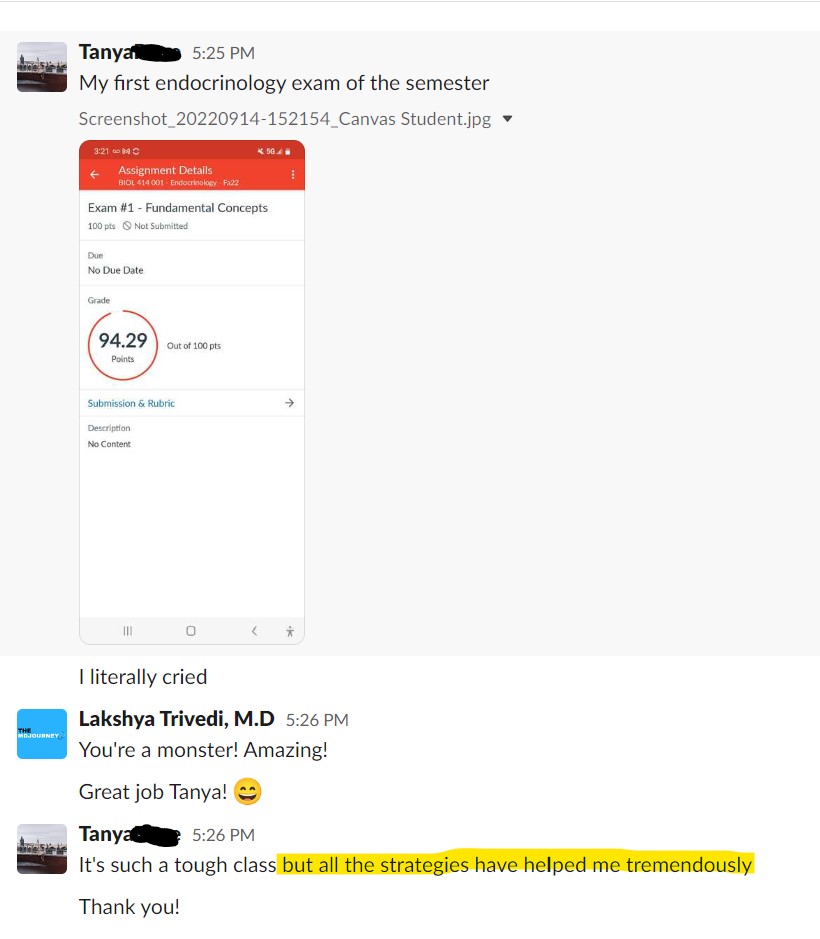 Download The Free Med School Success Handbook For The Best Step-By-Step Tips For Your Medical Journey!
If you have enjoyed this post, how about checking out some of our other blog posts for more great content?
Until next time my friend…